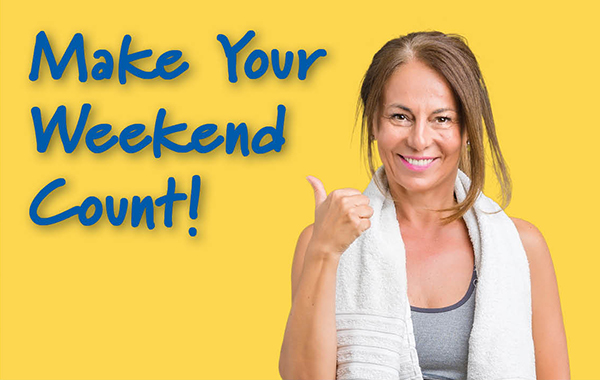 The Herndon Senior Center wants to help make your weekend count! Starting January 3, 2020, the center will stay open an additional four hours (through 8 p.m.) on Fridays and Saturdays to accommodate members who work during the day. Herndon is one of 14 Senior Centers in Fairfax County catering specifically to adults ages 50 and over. Registered members enjoy a diverse program of social and recreational activities, including fitness, art, technology and many special interests. All Senior Centers also offer a weekday lunchtime meal and transportation options.
During the extended evening hours, members can work out in the fitness center, enjoy a game of ping pong or billiards, or socialize over a game of mahjong or chess. They can also sign up for a wide variety of classes led by certified instructors or join specialized community groups which fit their interests.
Fairfax County Senior Centers welcome prospective members to try out the facilities with a free visit. Senior Center membership fees for Fairfax County residents range from $24 to $48 annually based on household income. Non-county residents may purchase memberships for $100 per year. 
The Herndon Senior Center is located at 873 Grace Street in Herndon and is open Monday through Thursday from 9 a.m. to 8 p.m. and Friday and Saturday from 9 a.m. to 4 p.m. (extended to 8 p.m. beginning January 3). For more information, call 703-464-6200.