On Saturday, Sept. 17, members of the Fairfax County Board of Supervisors, the Department of Neighborhood and Community Services and community leaders celebrated the opening of the new Sully Community Center during a ribbon-cutting ceremony and Grand Opening Celebration. Attendees enjoyed tours of the new facility as well as family-friendly activities, food, performances and more.
The Sully Community Center is a 36,000-square-foot facility located on five acres at the intersection of Wall Road and the Air and Space Museum Parkway in Herndon. It serves as the new home of the Sully Senior Center, which formerly operated in leased space in Chantilly, as well as provides a broad array of services, programs and activities for individuals of all ages and abilities. Offerings include afterschool programs, facility rentals, fitness classes, gym sports, meeting spaces, Park Authority specialty camps, partnership garden plots, School Age Child Care (SACC), camps for youth, therapeutic recreation services, and technology and computer instruction.
The community center also features an approximately 4,000-square-foot Healthcare Suite. Managed by HealthWorks for Northern Virginia, this suite provides comprehensive primary health care services with a focus upon those who are underserved and have faced barriers to accessing healthcare.
Sully Community Center is located at 13800 Wall Road in Herndon. It is open Monday through Saturday from 9 a.m. to 9 p.m. To learn more about the Sully Community Center and view an activity calendar, visit the NCS website.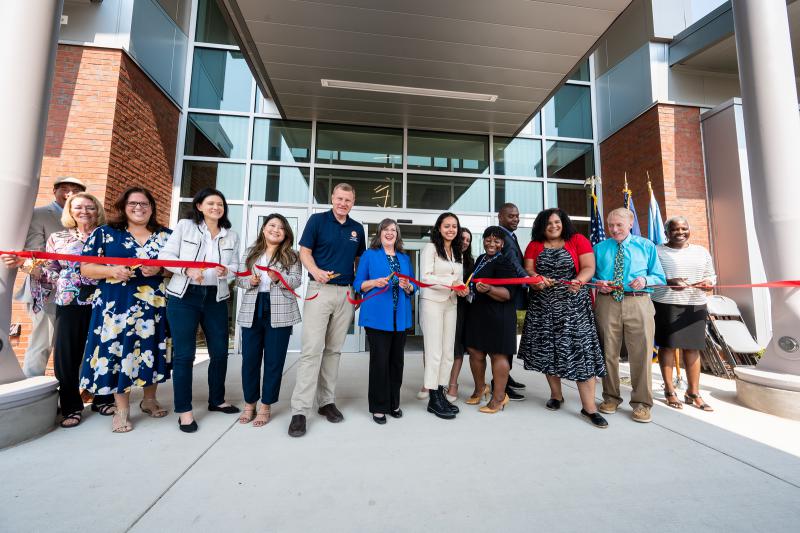 For more event photos, visit https://flic.kr/s/aHBqjA7QqY.
Contact Name
Cristin Bratt
Contact Information
cristin.bratt@fairfaxcounty.gov