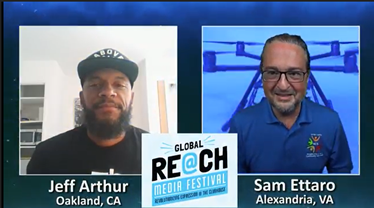 The latest episode of Gathering STEAM, an NCS-led course for Fairfax County Public Schools students in grades 7-12, focuses on an opportunity for students to get involved in the Clubhouse Network's Global RE@CH Media Festival.
The festival encourages youth to create media that describe their personal experiences and gives voice to their ideas, feelings and concerns. Youth gain exposure through exhibition opportunities that showcase their perspectives.
The Clubhouse Network is an international community of more than 100 Clubhouses, 10 of which are located at NCS facilities in Fairfax County. Each Clubhouse provides a creative, safe and free out-of-school learning environment where young people work with adult mentors to explore their own ideas and develop new skills through technology.
Gathering STEAM is an authorized afterschool program and is currently available through three Fairfax County public schools and on NCS Connects. The weekly series is hosted and produced by Sam Ettaro, Clubhouse Coordinator at the Gum Springs Community Center Clubhouse and one of several NCS Information Technology Educators. It is designed to be an asynchronous course, but also features a live component every Thursday at 4:00 p.m.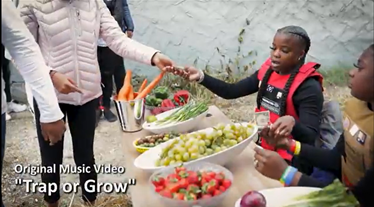 The latest episode features an interview with Jeff Arthur, Community Liaison for the Clubhouse Network in Oakland, Ca., who talks about the idea behind the RE@CH Media Festival and the 2021 event. It also includes an interview with J.T. Evans, Hope Community Best Buy TeenTech Center Coordinator in Minneapolis, Minn., who discusses the success stories of his students who have placed in past festivals.
The 2021 RE@CH Media Festival is open for submissions now through Feb. 12, 2021. For a complete list of category descriptions and eligibility requirements, visit the entry criteria page.
Want to see Gathering STEAM in action? Watch the latest episode on YouTube and join our Virtual Open House on NCS Connects Thursday, December 3 at 4 p.m.