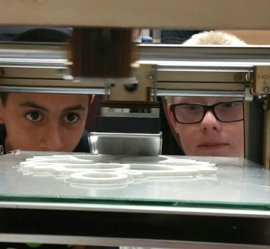 The Clubhouse Network is a global initiative which provides a creative and fun out-of-school learning environment for children and teens. NCS participants are given the tools and skills to explore their own creative ideas and designs, develop problem-solving skills and enhance their confidence in using a variety of technologies.
There is no cost to participate!

Activities include:
VEX robotics
3D Printing
Coding
Graphic Design
Audio/Video Recording and Editing
Virtual Reality Technology Experience
Homework Assistance
Professional Mentors / Presenters
International Competitions
Community Service / Engagement Activities
and Much, Much More!