The work of the Pre-Service Training & Home Study unit is about recruiting prospective foster families and providing trauma-informed pre-service training and working with prospective families through certification. Supervisor Dana Trower answers a few questions about the unit:
Foster Family News: What is your background as a supervisor?
Dana Trower: I have been a supervisor with the agency for 25 years and two years with a non-profit.
FFN: What is your philosophy of social work?
DT: I believe in change - that individuals, families, organizations and systems can change, and that the change requires work and the support of others. I believe that it is important to recognize strengths, diversity and uniqueness of families and individuals in the child welfare system as we provide them with services and support. I believe that collaboration, self- determination and creative thinking are critical for children and families to move forward as they travel the path to healing. Children must have safe and nurturing home environments in order to grow and thrive.
FFN: How long have you worked in the field of social work?
DT: I have worked in the field for 35+ years primarily in child welfare. My experience ranges from direct service in group living for teens, homeless services, therapeutic foster care, public agency foster care and adoption, training, home studies and field instruction for graduate students.
FFN: What is the structure of your unit?
DT: Our team is comprised of an administrative assistant, two Master of Social Work interns, two foster parent recruitment specialists, and four training and home study specialists.
FFN: What does your unit do, and what is the main goal of your unit?
DT: The team responds to inquiries from the public about foster care and adoption and conducts orientations for prospective foster families. Our primary goal is to support permanency, safety and well-being of children in foster care and carry out the mission of the Department by recruiting prospective foster families through community activities and events. We also provide trauma-informed pre-service training and work with prospective families through certification.
FFN: Do you provide other supports to families?
DT: Our team can provide a listening ear, general tips to navigate the child welfare system, referral information, and advocacy during the certification process.
FFN: Who does the unit serve, and approximately how many people does that include?
DT: The team provides services to families who are interested in/or in the process of certification to become foster parents this may include either training or the mutual family assessment. Typically, the team is working with 40-50 families.
FFN: What is one thing you want people to know about your unit?
DT: Our team strives to provide excellent service to families and children. We believe it is important for prospective resource families to be able to make informed decisions about becoming foster parents. Pre-service training and the mutual family assessment are tools that provide information to families to help them in making the decision about completing the process to become foster parents.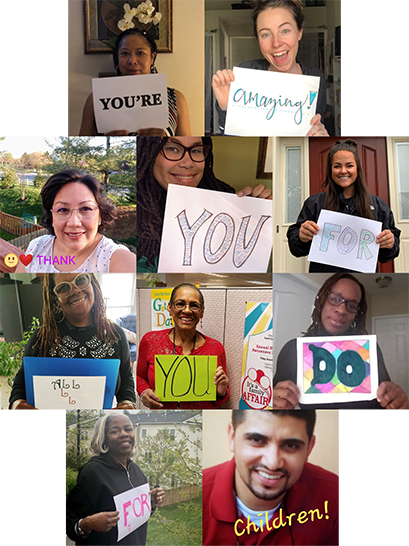 FFN: How can they reach the unit?
DT: During business hours, please call 703-324-7639 and ask to speak to the duty specialist for the Training and Home Study units.
FFN: When should they reach out to your unit?
DT: Please contact a member of my team or me if you would like to refer a family to become a foster parent, request a speaker for a community event, are foster parent(s) interested in becoming a foster parent volunteer advocate, a foster parent co-trainer for pre-service training, for concerns or to provide feedback.
FFN: Is there any other question that you wish we had asked about your unit? If so, please provide an answer.
DT: What are some unique interests and backgrounds that your team members bring to the unit? Each team member is exceptionally creative and has a great sense of humor. The team is diverse and has unique professional backgrounds to include: a former middle and high school teacher, psychologist, counselor, a foster parent, kin caregivers, and work with gang-involved youth, to name a few. Hobbies and interests include gardening (we have a resident boutique gardener on the team), teaching painting classes, floral arranging, singing and coaching track. Other interests include home improvements, bike riding, dance, cooking, reading, crafts and retail therapy (shoes).
FFN: What is your favorite thing about the work you do?
DT: My favorite thing is seeing families grow and change over time and having an opportunity to meet and connect with foster families during training and at community events. Foster parents are challenged in ways that most individuals cannot imagine. Being a foster parent is life changing for each family and for the children who join families through foster care. Foster parents provide love, nurturing support and stability that the children need. Sometimes, I just shake my head when I hear about the creative, incredible parenting and teamwork of foster families. Congratulations to our foster parents for their awesome contributions to the lives of children and families!
---
This article posting is part of the Foster Family News monthly newsletter designed to keep foster parents informed about all the new and notable happenings in Fairfax County.
Learn about what the Foster Care & Adoption program has planned for foster families - stay on top of trends, participate in trainings and learn about policy changes.