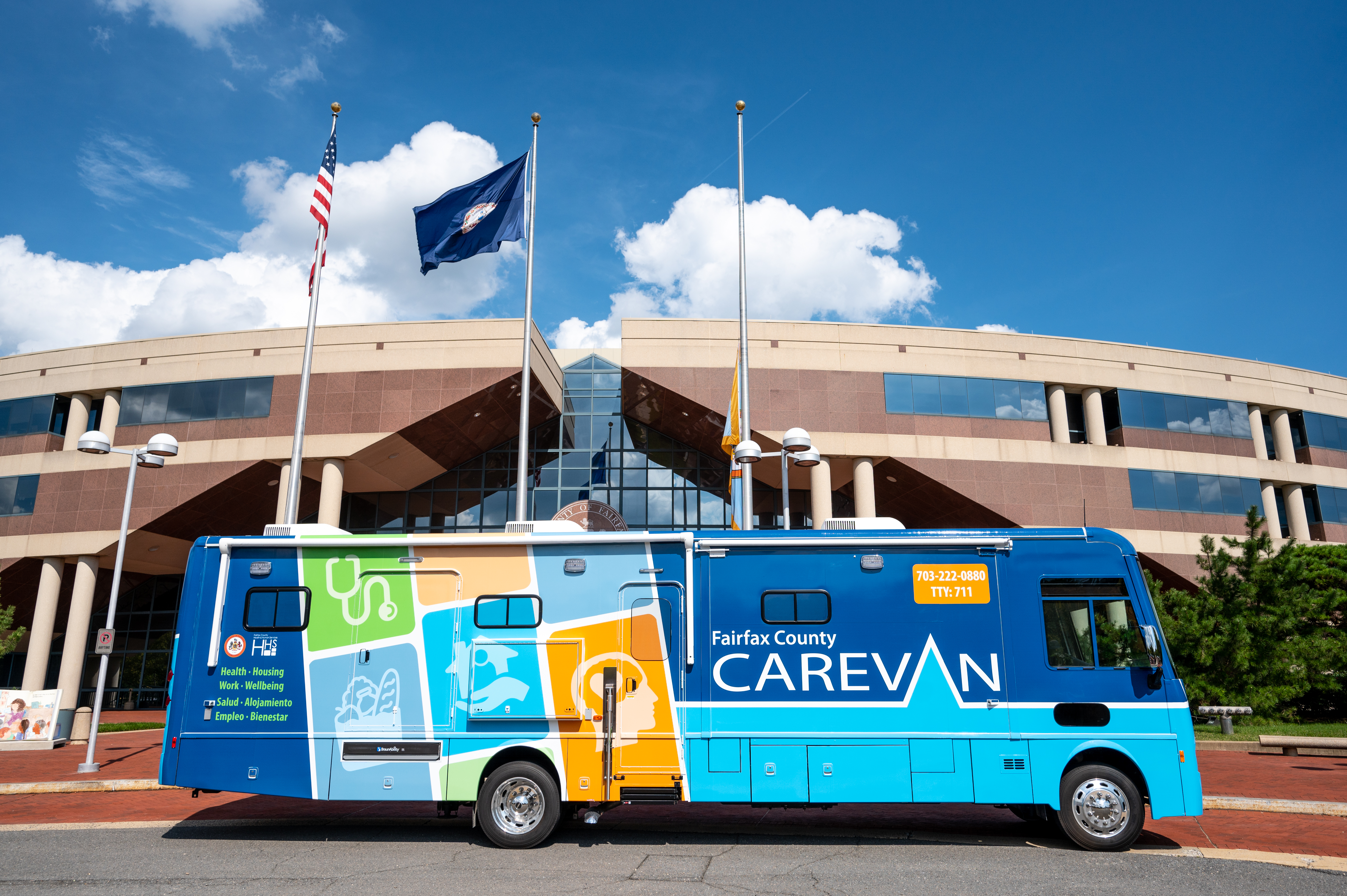 Provided 250 COVID home tests, administered 102 booster vaccinations, traveled to 20 local events and drove roughly 2500 miles – just a glimpse of what the CareVan has accomplished over the past 6 months.
The Fairfax County CareVan is community outreach on wheels.  
The CareVan, coordinated by Department of Neighborhood and Community Services, is fitted with workstations, computers, and internet access, allowing for health services to be provided onsite, anywhere in the Fairfax Health District. The CareVan helps to address an important goal: minimizing barriers to health care for everyone across Fairfax County and the Cities of Fairfax and Falls Church.  
In addition to making care more accessible, the CareVan aims to: 
Reduce health inequities  
Simplify the enrollment process for healthcare and continuation of services 
Develop and strengthen relationships between County agencies, partners, and the community 
Raise awareness of health, housing, and human services and programs and resources available in Fairfax County 
The work of the CareVan continues beyond COVID-19.
Connecting community members to services is a significant function of the CareVan. When the CareVan travels to food distribution events, health fairs, community celebrations, and other outreach events, members of different agencies, organizations, and nonprofits are available to provide information and help community members access the services they need.  
These include: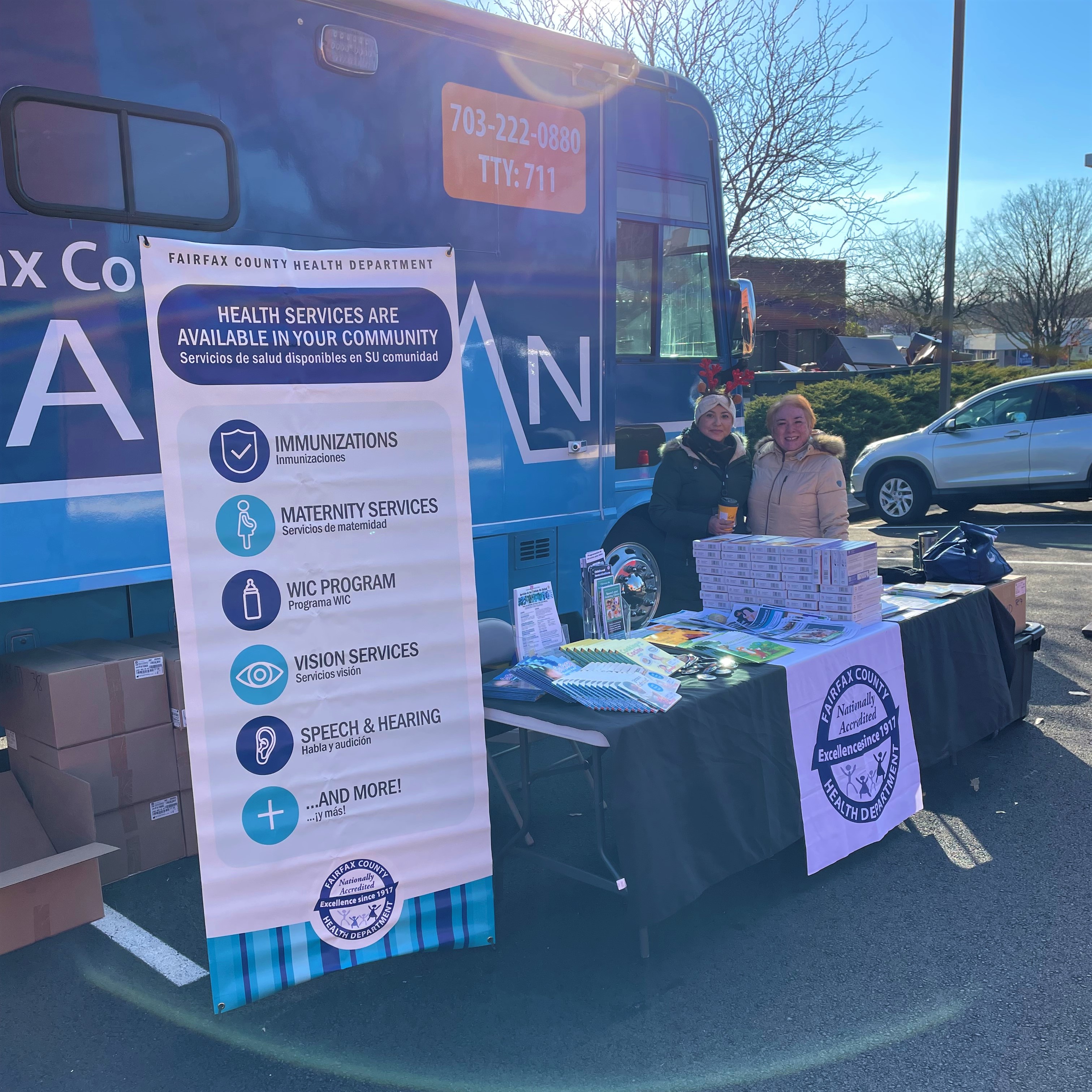 While the CareVan is a mobile unit, that doesn't mean it isn't a consistent resource. Every third Thursday of the month, the CareVan can be found at Fairmont Gardens Apartments food distribution event, serving the over 200 attendees. "The constant presence of the CareVan at this location has allowed us to build trust not only with the community, but with other resource providers, such as Food for Others that supplied food for people attending the event," said Javier. 
Providing whole health solutions cannot be equitable if those services are not accessible. The CareVan ensures that no matter who or where you are in Fairfax County, you can be assured that health, housing, and human services are available.