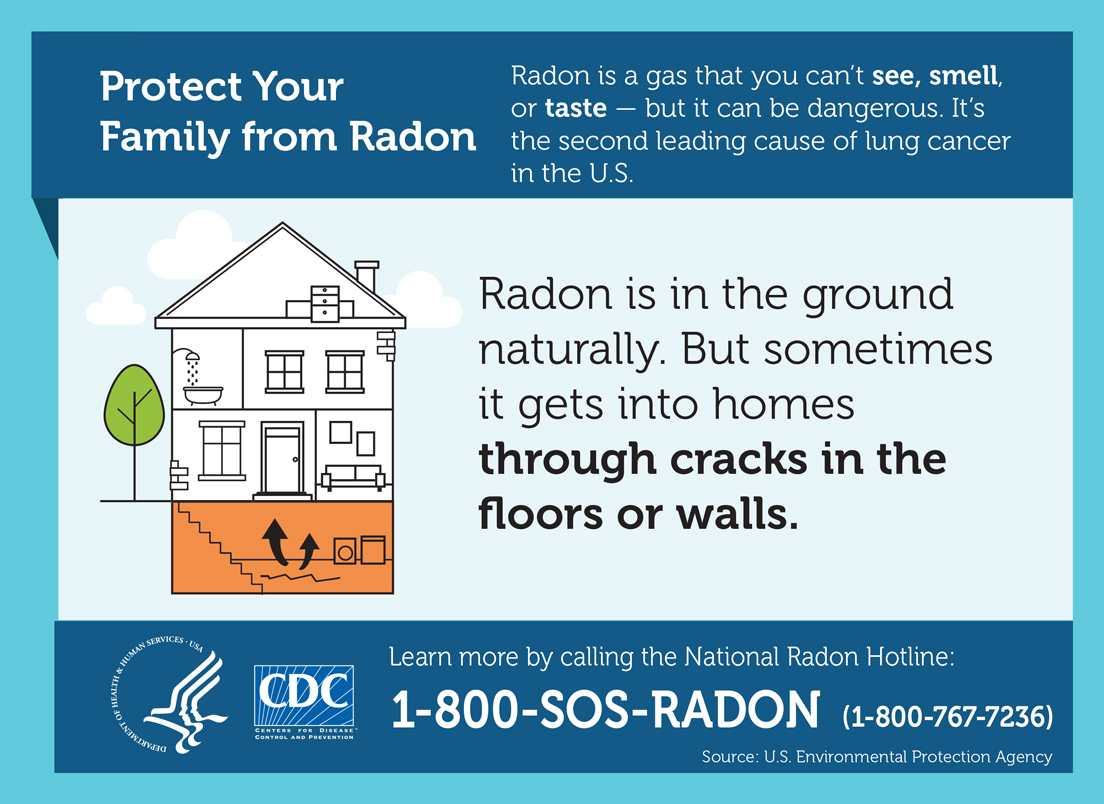 The U.S. Surgeon General released a National Health Advisory on January 13, 2005, which said; Indoor radon is the second-leading cause of lung cancer in the United States and breathing it [radon] over prolonged periods can present a significant health risk to families all over the country.
Radon is a natural, radioactive gas that is colorless, tasteless and odorless. Radon is formed from the natural breakdown of uranium in the bedrock and rock used in the construction of buildings. The gas seeps up from the ground into buildings through cracks in foundations, basement walls, gaps around service pipes and sump pumps. When it is indoors, radon gas becomes trapped and accumulates in the air.
Testing your home, workplace or other normally occupied area is the only way to know for sure if an indoor radon problem exists.
For more information on radon, radon in water and consumer complaints, visit the Virginia Department of Health (VDH) Indoor Radon Program web page.