Mission
The mission of the Community Action Advisory Board is to make a positive difference in the lives of people experiencing poverty by influencing decision makers, providing funding, and taking actions to address the root causes and conditions of poverty and injustice.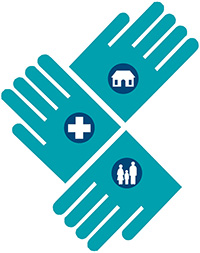 The Community Action Advisory Board advises the Fairfax County Board of Supervisors on the needs, concerns, and aspirations of limited-income persons and recommends policies that promote meaningful change.
Representation
Mandated by Federal law, the board provides oversight for state and federal Community Services Block Grant (CSBG) funds. The grants, along with matching funds from Fairfax County, are used to to support community-based initiatives identified through the county's Consolidated Community Funding Pool competitive grant process.
The Fairfax County CAAB is composed of 30 seats:
10 appointed by the Board of Supervisors;
10 representing limited-income residents of the county; and
10 representing business, civic and community organizations with an interest in serving individuals and families living in poverty.
In Fairfax County, the Department of Neighborhood and Community Services provides administrative support for the board.
Background
Volunteer to Be a CAAB Member
Over 69,000 Fairfax County residents live in poverty.
If you think that is too many, let your voice be heard!
Volunteer to be a member of the Fairfax County Community Action Advisory Board. Fairfax County is looking for community residents (especially residents with limited incomes) who are interested in working to empower residents to achieve self-sufficiency and reach their full potential. We are seeking applicants of diverse backgrounds, professions, genders, geography, abilities and ethnicities. Meetings are on the first Tuesday of each month (7:30-9:30 p.m. Fairfax County Government Center, 12000 Government Center Parkway, Fairfax, VA 22035). CAAB members with limited incomes are entitled to a $50 per meeting stipend to cover the cost of attending meetings. If you are interested, call 703-324-8241, TTY 711 or send an email to patricia.arriaza@fairfaxcounty.gov.
Learn about CAAB meetings.