New "Christmas Hope" Initiative Serves Seniors in Need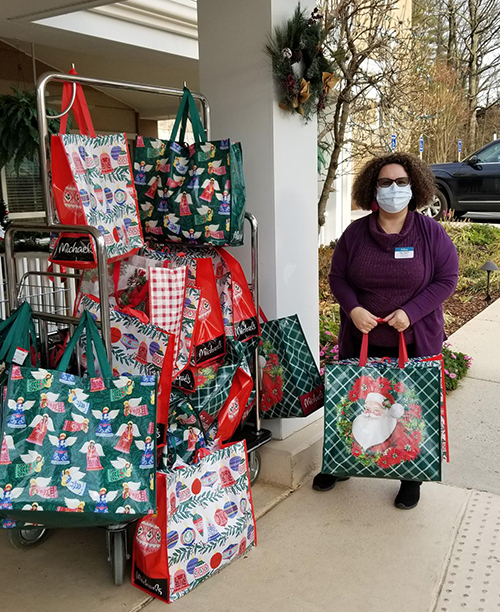 This month, Fairfax County Senior Center staff wrapped up "Knitting Communities Together" with their annual winter warming service project. The project, which kicked off in October, is a donation drive to collect new or handmade hats, gloves, mittens, scarves and socks for adults and children in Fairfax County. The items collected are given to local nonprofits Cornerstones, Homestretch and ShelterHouse, who distribute them to the people they serve, including adults and families experiencing homelessness.
For year three of the project, staff expanded the scope by creating a second initiative called Christmas Hope. For the Christmas Hope project, staff "adopted" residents who were placed in the Tall Oaks Assisted Living Center and Dulles Health & Rehabilitation Center using county grants. These residents had no family or other means to receive a Christmas gift, so staff worked to collect items and assemble a bag of gifts for each resident. 
The reusable gift bags contained an assortment of useful items for winter months – a shawl, lap blanket or afghan, a knit hat and gloves, fuzzy socks, candy canes, a puzzle book, and personal hygiene items. The shawls, blankets and afghans, hand-knitted or crocheted by donors, were an especially meaningful gift for the seniors who received them.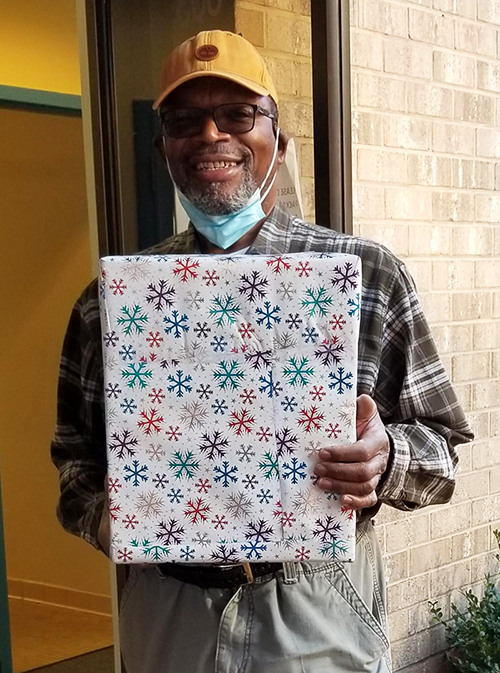 From November through January, the Winter Warming Project distributed a total of 1,404 items to Cornerstones, HomeStretch and ShelterHouse locations. In December, Christmas Hope distributed gift bags to 30 residents of Tall Oaks and 15 residents of Dulles Health & Rehab. Additionally, because of the large number of donations received, they were able to supply 14 warming center starter packs (containing 10 items each, including new hats, gloves and scarves) to support the warming center initiative, a hypothermia prevention program, at Fairfax County Senior Centers. The grand total of items donated was 2,039.
The project was no small feat, requiring assistance and coordination among staff from across the county. The project was organized and led by staff at Pimmit Hills Senior Center and Herndon Senior Center, which also served as staging centers for the operation. Staff from Lewinsville, Little River Glen, Kingstowne, Hollin Hall and Lorton Senior Centers coordinated periodic deliveries to Herndon Senior Center, where donated items were sorted and packed for transfer. ServiceSource staff supported the project in a variety of ways, including transporting donations, teaching loom knitting to senior center participants, and hosting virtual programs promoting the service project on the Virtual Center for Active Adults. 
Ultimately, the success of the project was due to the generosity of the Fairfax County community. Individual donors dropped off handmade and purchased items at donation sites throughout the county. Senior Center participants and Senior Center groups used their time and talent to create beautiful one-of-a-kind hats and scarves to donate. These groups include the Virginia Bluebells, Herndon Knitkniks, Hollin Hall Knit & Crochet Group, Lewinsville Knit and Crochet Group, Pimmit Hills Iranian Elderly Foundation, and dance groups the Merry Notes, Dixie Stars and Round Dance Group with Christina Eum.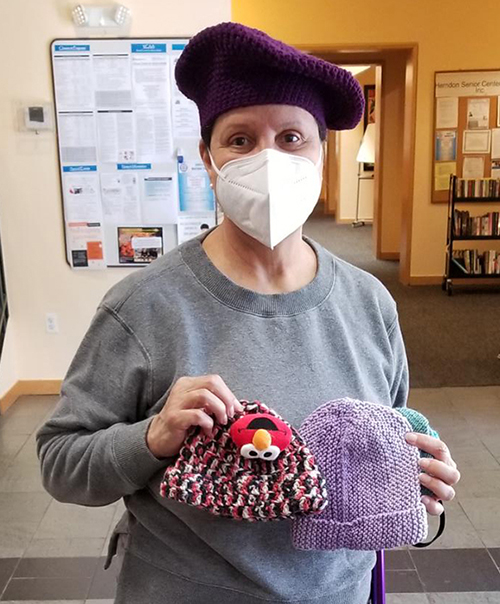 Community groups also stepped up to help. St. Timothy's Shawl Ministry provided over 100 hats and scarves while also supporting Christmas Hope with beautiful afghans, shawls and lap blankets. Other items were donated by Pruitt Title, LLC, Home Care, LLC and Giant Food at Town Center Plaza in Sterling. 
The Winter Warming Project will return for a fourth year in October 2022. One additional benefit of the project is that Senior Centers will continue to offer loom knitting programs – a useful skill that also helps build social groups and community inclusion. Donation sites continue to accept donations of clean, new yarn throughout the year to support senior centers across the county. To donate, please visit any of these locations:
Herndon Senior Center: 873 Grace St, Herndon, VA 20170
Kingstowne Center for Active Adults: 6488 Landsdowne Center, Alexandria, VA 22315
Lewinsville Senior Center: 1613 Great Falls Street, McLean, VA 22101
Little River Glen Senior Center: 4001 Barker Court, Fairfax, VA 22032
Mott Community Center: 12111 Braddock Road, Fairfax, VA 22030
Pimmit Hills Senior Center: 7510 Lisle Ave, Falls Church, VA 22043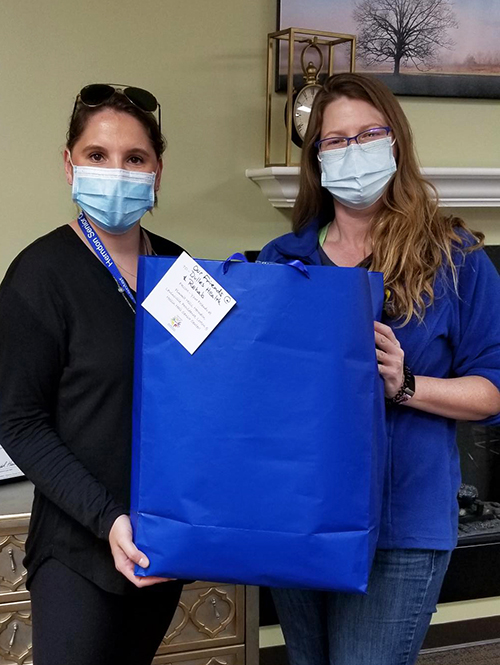 If you are interested in loom knitting or joining a knit or crochet group in the county, please contact one of the Fairfax County Senior Centers or email Kathy Fries.