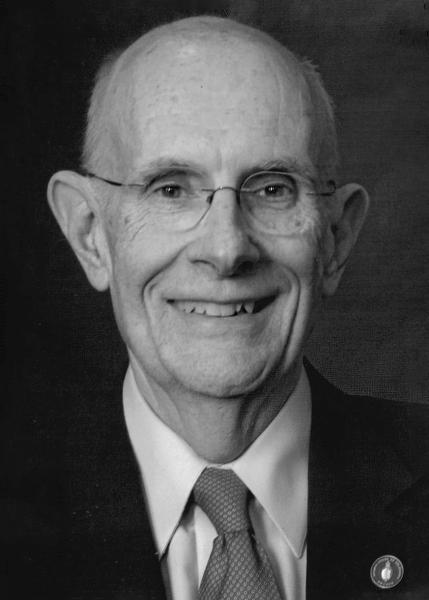 Providence Community Center will be renamed Jim Scott Community Center in honor of the former Providence Supervisor and Virginia House of Delegates representative.
The Fairfax County Board of Supervisors approved the name change in a unanimous vote on July 25. Fairfax County citizens voted via online survey in June among three renaming choices honoring Scott.  The effort has been in the works since October 2022, when the Fairfax County Board of Supervisors adopted a resolution to rename the center for Scott.
A renaming ceremony will be held this fall after the installation of a permanent sign.
James M. "Jim" Scott, was a dedicated and respected public servant. First elected to the Fairfax County Board of Supervisors in 1971, Jim served as Providence District Supervisor for 14 years and then represented Fairfax County in the Virginia House of Delegates for 22 years. 
During his decades of service in local and state government, Jim was a strong advocate of affordable housing, education and school-based daycare centers, and civil rights. Rep. Gerald E. Connolly, former Chairman of the Board of Supervisors, credited Jim as a "gentle but forceful advocate for all who feel powerless." 
Jim championed formation of the School Age Child Care program (SACC), which provides Fairfax County children in kindergarten-sixth grade with high-quality before- and after-school educational care.
"We look forward to naming the building in Jim Scott's honor to recognize and preserve the legacy of his commitment to community," said NCS Division Director Chris Scales. 
Providence Community Center is located at 2001 Vaden Dr., Fairfax, Va., 22031.
Contact Name
Cristin Bratt, NCS Communications Director
Contact Information
Cristin.Bratt@fairfaxcounty.gov