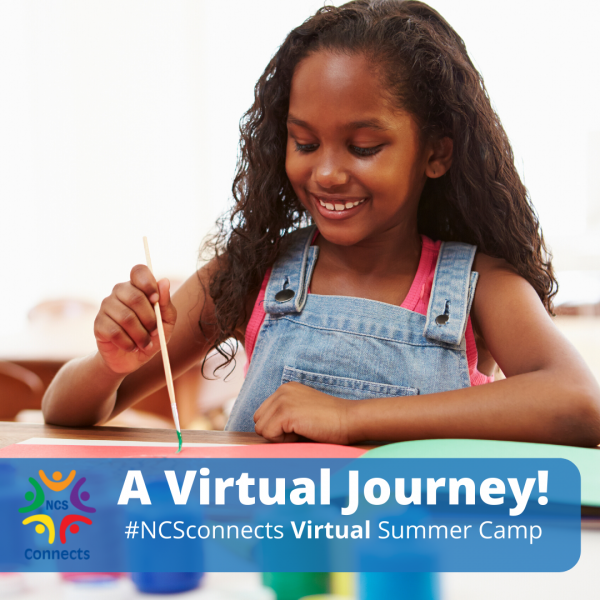 The Fairfax County Department of Neighborhood and Community Services is excited to announce that registration is now open for #NCSconnects Virtual Summer Camp – a FREE out-of-school time program for students in grades 1-6 and 7-12. This new four-week program is being offered as an alternative to the RECQuest and Teens in Action programs, which were cancelled due to COVID-19.
The virtual program will run July 6-31, Monday through Friday, from 9 a.m. to noon for youth in grades 1-6 and from 1 to 4 p.m. for youth in grades 7-12. Participants will have opportunities to develop valuable life skills and make positive social connections through a combination of live, pre-recorded, and self-guided activities. Activity categories include arts and crafts; community connections; health and wellness; service (Educating Youth Through Employment – E.Y.E), and STEAM.
To register for # NCSconnects Virtual Summer Camp, contact your local Teen or Community Center. Alternatively, you may download the registration materials at bit.ly/ncsconnects and drop off at your local center.
Registered participants will receive information on how to pick up their "camp in a box," which includes materials needed to participate in the activities. Curbside/contactless pickup will be provided at select Community or Teen Centers.
For more information visit, bit.ly/ncsconnects and read the parent letter.