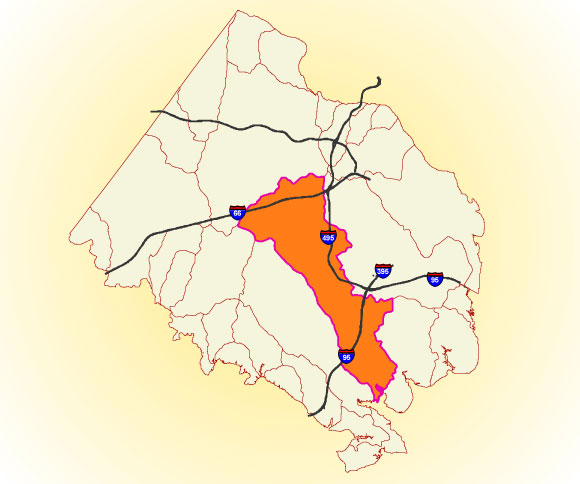 Location
Accotink Creek is a 51-square-mile watershed located in the center of Fairfax County and drains southeast to Accotink Bay, then Gunston Cove and finally to the Tidal Potomac River.
Major Streams and Tributaries
Major tributaries to Accotink Creek include Bear Branch, Crook Branch, Daniels Run, Hunters Branch and Long Branch.
Unique Features
Lake Accotink, with a surface area of approximately 70 acres, is located in the central portion of the watershed. Approximately 12 square miles of the watershed are not under the jurisdiction of Fairfax County, lying within the City of Fairfax or Fort Belvoir.
Accotink Creek Watershed Management Plan
The Accotink Creek Watershed Management Plan was adopted by the Board of Supervisors on Feb. 8, 2011. 
Appendices
Several projects have been completed or are under development from the watershed plan. Please see the project list website for a list of these projects per watershed. 
For additional information or to request material in another format, please email the Stormwater Planning Division or call 703-324-5500, TTY 711.