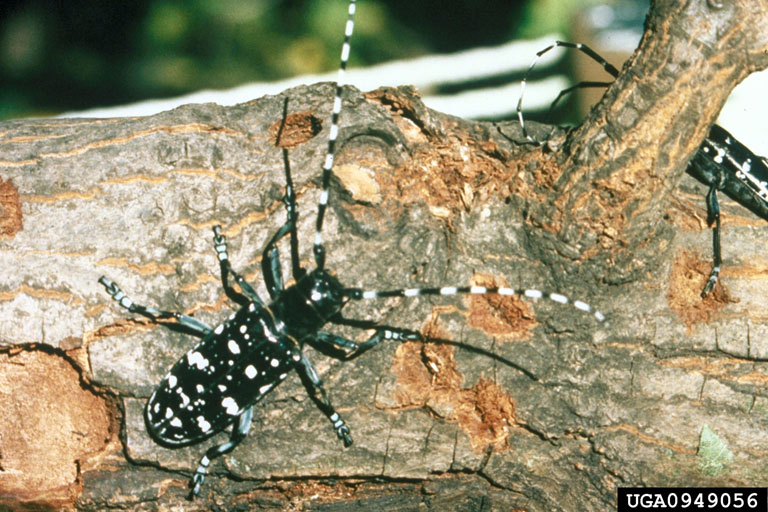 The asian longhorned beetle (Anoplophora glabripennis) is one of the most serious and destructive tree pests to strike North America. So far, this insect has been found in the New York City metropolitan area, Chicago, two locations in New Jersey, Toronto and most recently, in Worcester, Massachusetts.
Asian longhorned beetles to date have not been found in Fairfax County. A native of China, this wood boring insect was most likely introduced into this country through packing crates. Like many exotic invasive insects, it has no natural enemies to keep its populations in control. Asian longhorned beetles have the potential to destroy millions of acres of hardwood forests as well as residential landscape trees. Due to the Asian longhorned beetle's destructive power, Fairfax County foresters are on the look out for it. If you have seen this beetle or have possibly seen damage caused by it (see below), please contact the Forest Pest Branch at 703-324-1770, TTY 711, or by email.
How to Keep Asian Longhorn Beetles Out of Our County
Susceptible Trees
Typical host species of the Asian longhorned beetle are boxelder, Norway maple, silver maple, red maple, sugar maple, horsechestnut, willow, American elm, birch and poplar.