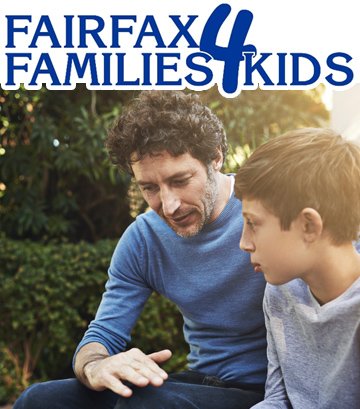 Fairfax Families4Kids Mentors make a world of difference in the life of young people in foster care or kinship families as they share their time and effort in developing a supportive relationship. Mentors are:
Trusted Adults. Mentors have time to listen and give thoughtful, caring advice and assistance when requested and/or when needed.
Role Models. Mentors help young people develop life skills. They can be as basic and tangible as making pizza, sorting laundry or washing the car. Mentors can also help young people with more involved skill sets such as managing anger or displaying good manners.
Links to the Community. Mentors should be knowledgeable about resources available in the community and be able to help the young person in school, to navigate the neighborhood and to be a good citizen.
By providing guidance, encouragement and support in helping young people develop the skills, self-worth and life-long supportive relationships that enable them to achieve their fullest potential. Mentors spend up to eight hours per month of individual time with their mentee who is assigned jointly by the Fairfax Families4Kids Program Coordinator, the assigned social worker, the youth and the mentor.
 
---
Eligibility
Mentors must be over 21 years old.
Two-year minimum initial mentor commitment (available for renewal and re-certification every 2 years).
Once certified, mentors must complete 10 hours of training each year to maintain their certification. One-hour trainings are made available online on a monthly basis and two-hour in-person trainings are available every three months.
Successful completion of all background and security checks (every two years) as well as a review of references as required by NCS.
 
---
Become a Mentor
Complete and submit the Mentor Application to Fairfax Families4Kids.
Participate in a face-to-face interview with the Fairfax Families4Kids Screening Committee.
Attend the NCS Volunteer Orientation Training Course.
Complete Mentor Training:

New Mentors - New mentor training sessions are held annually during April and October. To become certified, perspective mentors must complete a total of 20 hours of training during those months. A variety of courses are offered.
Renewing Mentor Certification -  To renew your certification, mentors must complete 10 hours of training during the year. Training hours may be augmented by reading assignments, viewing selected training videos or participating in approved webinars.