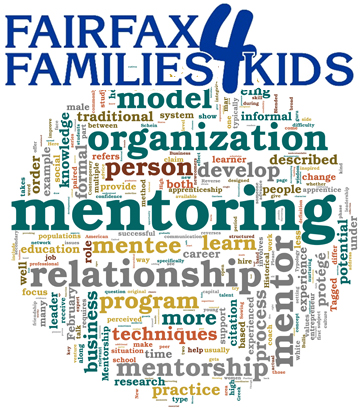 Fairfax Families4Kids is a mentoring program for adolescents and young adults (ages 12-21) in foster care or kinship families. The program provides regularly scheduled community events and educational, social, service and recreational activities as an opportunity for youth to learn independent living skills for transition into adulthood.
Fairfax Families4Kids provides a safe social network for the development of self-esteem, social skills and trust, in addition to the development of a sense of importance, group identity and belonging. Participants interact in the community as part of a group, meeting mentors, potential adoptive families and dedicated volunteers. They also give back to the community increasing their sense of self-worth and empowerment through a variety of social action projects.
Events are typically scheduled twice a month and are always accompanied by staff, mentors and community volunteers and partners.