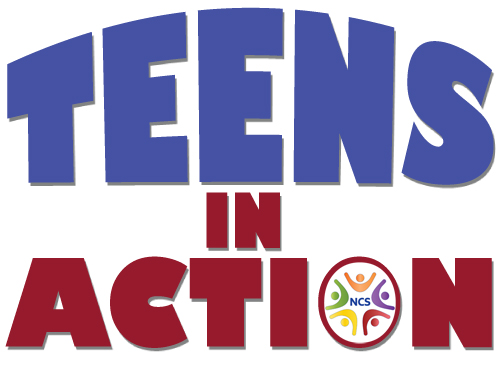 When Fairfax County Public Schools are closed for the spring, summer and winter breaks, Teens in Action offers an engaging, healthy and affordable recreation program for youth ages 12 to 18 to learn, play and serve. Activities include team sports, games, arts and crafts, STEM (Science, Technology, Engineering and Mathematics) programming, service projects, cultural field trips and much more! Free nutritious lunches and snacks are served.
 
Teens in Action Dates & Registration
June 13-August 19, 2022, 8:30 a.m.-5 p.m.
For details and to register, fill out the registration form and return it to the center location where you would like to enroll.

Eligibility, Fees & Scholarship Opportunities
Teens In Action is for youth ages 12 to 18 living in Fairfax County.
Admission to Teens In Action is FREE. Some activities and field trips will require a fee in order to participate. Please contact your Teens In Action location for details.
Financial assistance is available - eligibility requirements apply. Please contact your Teens In Action location for details.

Locations
Bailey's Community Center
5920 Summers Lane, Falls Church, VA 22041
Phone: 703-931-7027 , TTY 711
Huntington Community Center
5751 Liberty Drive, Alexandria, VA 22303
Phone: 703-960-1917
James Lee Community Center
2855-A Annandale Road, Falls Church, VA 22042
Phone: 703-534-3387, TTY 711
Mott Community Center
12111 Braddock Road, Fairfax, VA 22030
Phone: 703-278-8605, TTY 711
Pinn Community Center
10225 Zion Drive, Fairfax, VA 22032
Phone: 703-250-9181
Providence Community Center
3001 Vaden Drive, Fairfax, VA 22031
Phone: 703-865-0520, TTY 711
Reston Teen Center
12196 Sunset Hills Road, Reston, VA 20190
Phone: 703-326-7040, TTY 711
South County Teen Center (at the Original Mount Vernon HS)
8333 Richmond Highway, Alexandria, VA 22309
703-704-6234, TTY 711
Willston Multicultural Center
6131 Willston Drive, Falls Church, VA 22044
Phone: 703-536-8943

Contact Us
Questions? Please contact Amy Ordonez at 703-787-4962.