Our health care specialists love their jobs. And it shows: the turnover rate of our staff is 80 percent lower than the national average.*
But it's more than just tenure alone. We take a holistic approach to health care. Our nurses ensure the medical needs of participants are met, while our recreational therapist creates programs to boost memory, socialization and movement.
We ensure our staff is constantly optimizing their skills with annual training.
Meet Marjorie Burris, Adult Day Health Care Program Manager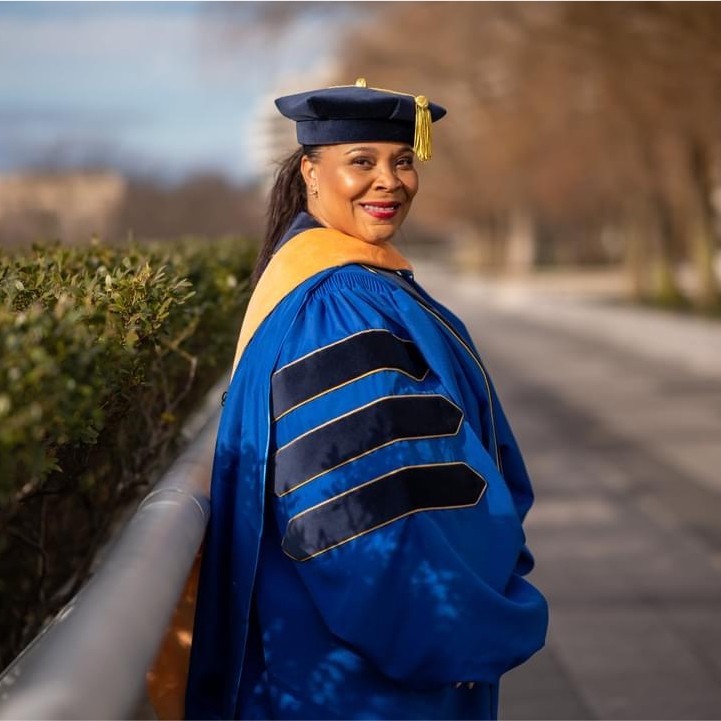 Marjorie Burris has been a Registered Nurse for the past 32 years. She brings a strong nursing and leadership background in Healthcare Administration, Nursing Operations, and Staff Development. Marjorie's focus areas for Adult Day will be to continue maximizing growth within all centers and minimizing the health disparities associated with older adults by increasing and implementing new recreational activities. This implementation would help improve physical well-being, emotional health, and cognitive functioning. In addition, expanding caregivers' support promotes health equity and quality of care at home. 
 
Prior to joining the Adult Day Health Center, Marjorie has served as the Director of Nursing at Erickson Retirement Community, where she managed and oversaw the nursing operations of the facility. She also served as a Clinical Operations Manager with Kaiser Permanente and Inova Medical Group and a Health Services Administrator with Corizon Health Care. Marjorie's passion is staff development education and promoting diversity and inclusion in healthcare. 
 
In addition to her Bachelor of Science in Nursing, Marjorie holds a Master's degree in Nursing and recently obtained her Doctorate in Nursing Practice from Chamberlain College of Nursing.
*Source: Line of Business Study, October 2017