Oakwood Services International, 7210 Braddock Road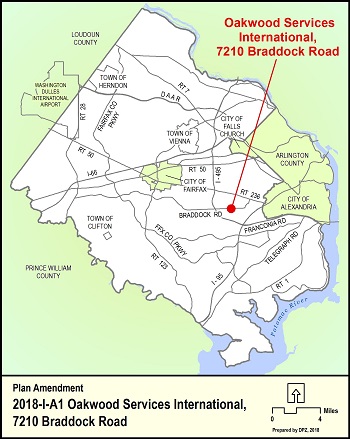 2016 Proffer Reform Bill - Non Exempt Area
Adopted On:
May 1, 2018
Tax Map Parcels:
71-3((8))12, 13 and 14
Supervisor District:
Mason
Planning District: 
Annandale
This Plan amendment considered a map change only to public facilities, governmental, and institutional uses for Oakwood Services International, 7210 Braddock Road (Tax Map Parcels 71-3((8))12, 13 and 14). The Plan amendment was considered concurrent with Rezoning Application RZ 2017-MA-016 and companion Special Exception Amendment Application SEA 96-M-037.
Click on the map (above) for a detailed enlargement of the area.
Related Documents