Plan Amendment 2020-III-UP1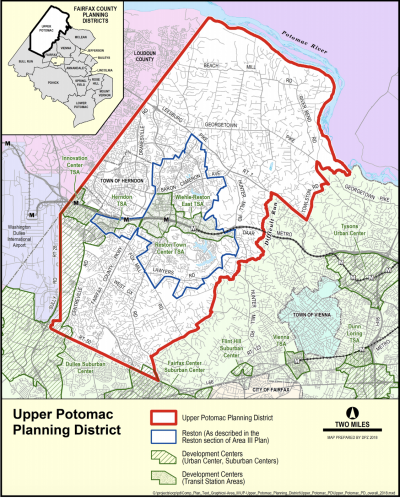 2016 Proffer Reform Bill - Exempt Area
PLUS Record Number:
PA-2020-00023
On Jan. 14, 2020, the Board of Supervisors approved a Board Matter by Hunter Mill District Supervisor Walter Alcorn to initiate a process for additional study and community input on the Comprehensive Plan for Reston. In his Board Matter, Supervisor Alcorn noted, "It has been five years since the current Comprehensive Plan for Reston was adopted and the time is right to review key elements of that plan, including the balance of existing and planned development, infrastructure and the environment across all of Reston."
The plan review and community engagement process is expected to take approximately 12 to 18 months. Opportunities for community input will include a community Task Force, public meetings and additional engagement processes. The Task Force is expected to meet every two weeks beginning in May 2020 and will conclude with a report on its recommendations to be provided to the Planning Commission and the Board of Supervisors.
Click on the map (above) for a detailed enlargement of the area.