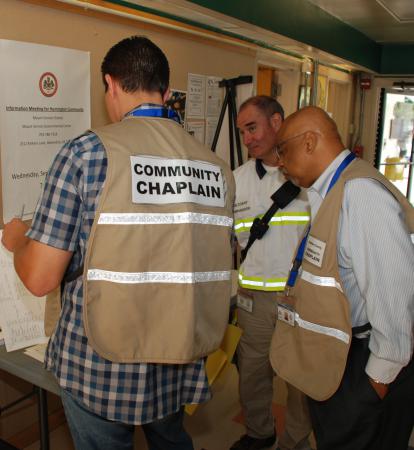 The Community Interfaith Coordination Unit's goals are to strengthen each house of worship's knowledge of services available to them, to increase their engagement in county-wide community-building initiatives and to improve their capacity to support an effective Fairfax County human service delivery system. Through partnerships with both faith communities and nonprofits, and by facilitating working relationships between these organizations, community needs can be addressed in a collaborative manner.
 
Search and Sign-up for Community Interfaith Programs and Events
Subscribe to Receive Community Interfaith Updates via e-mail.