The Fairfax County Department of Neighborhood and Community Services earned honors in three categories at the 2023 Virginia Recreation and Park and Society's annual conference in Williamsburg, Va., this week. The annual awards presentation honors exemplary members, volunteers, and agencies of the parks and recreation community for achievements during the previous calendar year.        
NCS was recognized with awards in the following categories:
Best New Facility (Brick & Mortar): Lorton Community Center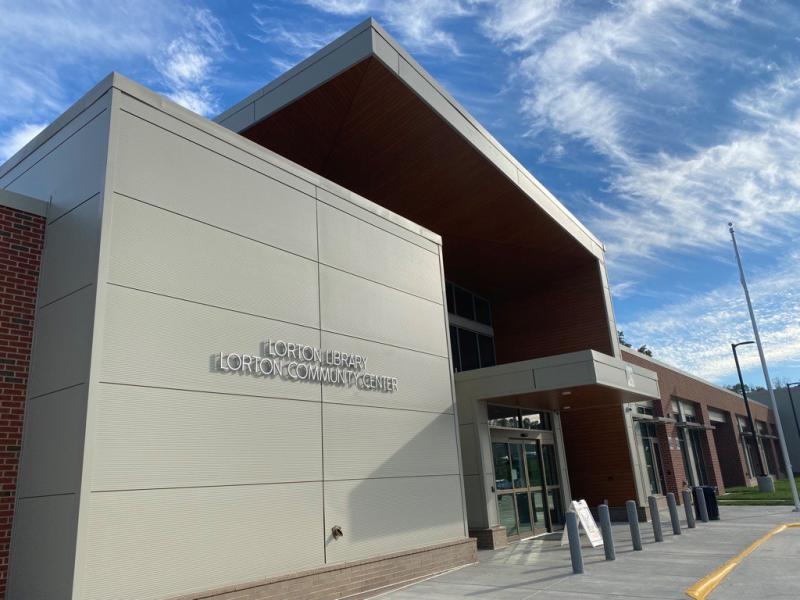 In 2022, NCS opened the doors to the new Lorton Community Center, marking the completion of a facility that was 46 years in the making. The 30,000-sf facility is home to a comprehensive range of services including the Lorton Senior Center, Lorton Teen Center, food pantry, a School Age Child Care Center, a sport court, a sensory room and multiple multipurpose rooms. Along with the co-located library and park, the new community center brings a much-needed collection of resources to the underserved Route 1 corridor in Fairfax County.
Best New Health & Wellness Initiative: Sully Community Center Health & Wellness Partnerships
Co-nomination with Fairfax County Park Authority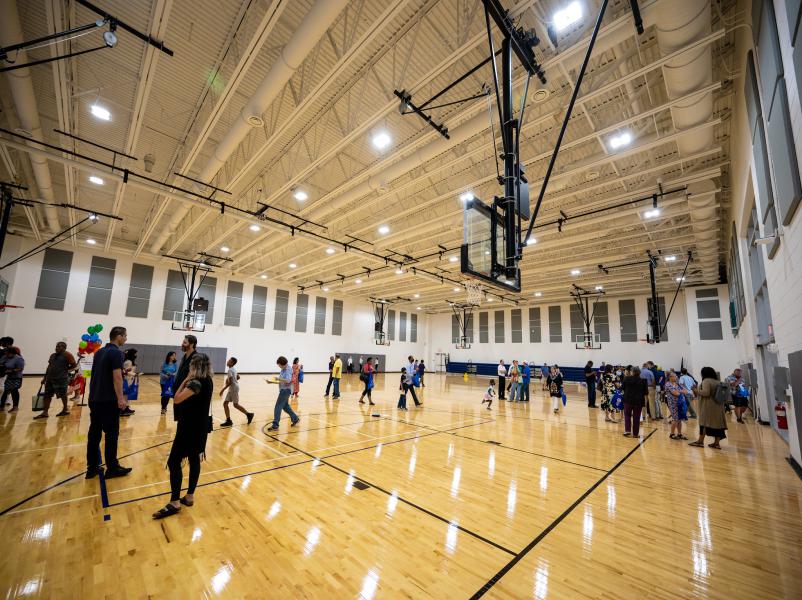 When it opened in 2022, the Sully Community Center became the first Fairfax County recreation facility to offer a holistic approach to health and wellness – all under one roof. NCS partnered with the Health Department, the Fairfax County Park Authority, and several community organizations to ensure the center could offer affordable access to medical services, health and wellness programming, and nutritional foods for community members of all ages and abilities. The center serves as a model for how government agencies and partners can work collaboratively to reduce barriers to access for critical health and wellness services.
Most Creative Marketing Piece: SACC 2022-23 Curriculum Guide ("A Walk in the Wild")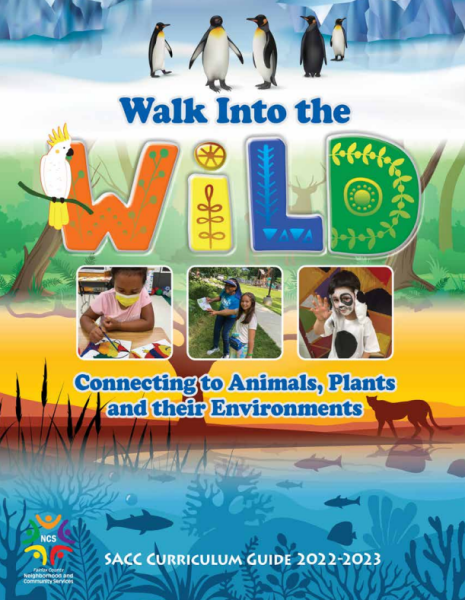 The School Age Child Care program's curriculum guide communicates a curriculum theme and framework for all 144 SACC sites throughout Fairfax County. A school year curriculum team works to develop thematic and content for the annual publication. The 2022-23 publication – designed by NCS Communications Specialist Nancy McDonough – was themed "A Walk in the Wild." Vibrant and engaging photos and graphics were paired with the text to create a visually appealing publication that was used by thousands of staff members and SACC families. The guide is critical in ensuring that all 144 sites take a consistent approach to their lesson plans and family communication.
"I am tremendously proud of the recreational and educational services that NCS provides to the Fairfax County community," said NCS Director Lloyd Tucker. "Our staff works hard to improve the well-being of the community with high-quality programs, services and facilities. We are humbled that this work has been further recognized by our peers across Virginia."
About Virginia Recreation & Park Society
The Virginia Recreation and Park Society is a private, nonprofit professional organization, founded in 1953 and incorporated in 1956. Its purpose is to unite all professionals, students, and interested lay persons engaged in the field of recreation, parks and other leisure services in the Commonwealth of Virginia, into one body. Members work together to promote and improve the profession in all its diversity. VRPS is state affiliate of the National Recreation and Park Association.
About Fairfax County Neighborhood & Community Services
Fairfax County's Department of Neighborhood and Community Services partners with communities, families and individuals to provide opportunities to access a continuum of resources that promote equity and create positive outcomes for people of all ages and abilities. More than 25 community, senior and teen centers offer community spaces, technology, inclusive support services, camps and programs for all ages and abilities. In addition, School Age Child Care (SACC) provides care for children in kindergarten-sixth grade before school, after school, during spring/winter break and during summer break (Camp Fairfax). For more information, visit www.fairfaxcounty.gov/ncs. 
Contact Name
Cristin Bratt, NCS Communications Director
Contact Information
Cristin.Bratt@fairfaxcounty.gov