July 2017
Tips for Taking the Best Solar Eclipse Photos this Summer
Heading to a park in August to see the solar eclipse? You probably know it's not safe to view the eclipse without protecting the lens in your eye, but your camera lens needs some protection, too.
To make the most of this rare photo op, NASA and the American Astronomical Society offer some tips:
Use special-purpose solar filters on your camera at all times during the partial phases of the eclipse. (It's safe to remove the filters during totality, but we won't experience a total eclipse in Fairfax County. On August 21, the path of totality will be about 70 miles wide, stretching from Oregon to South Carolina.)
Take some practice shots in the days before the eclipse so you'll be prepared.
If you don't care about close-ups, a point-and-shoot camera will work, as long as you put that special-purpose solar filter over the camera lens and over the viewfinder, if your camera lacks through-the-lens viewing.
If your camera lens is adjustable, zoom in as much as you can for the best shots, but turn off your digital zoom.
If you have a choice in lenses, go with a focal length of at least 300 mm to show a moderately large eclipsed sun and outer corona.
Set your own exposure, doing some test shots in manual mode. With clouds or haze, you may need to bracket to get a decent exposure.
Don't depend on auto-focus. Use manual focus to make sure your image is sharp.
Turn off your camera's flash.
To keep the camera steady, use a tripod, especially if you're using a camera with a long-focal-length lens. A remote control or cable release will help, too.
Don't forget to bring an extra battery and memory card. (It's likely to be a long time before you get another chance like this!)
For more details on how to get the best shots, visit:Â  NASA Eclipse Web Site and American Astronomical Society
The Park Authority's eclipse programs filled up quickly, but parks are still excellent spots to view the eclipse. Check out the Park Authority's Facebook Events Page: Great American Eclipse (in Fairfax Co.).
Click on photos for full resolution versions. Photo credit: National Aeronautics and Space Administration
Photography Inspires Artwork on Display at Huntley Meadows Park
The wildlife and scenery at Huntley Meadows Park have inspired many a photographer over the years and led to some stunning images. One of those photographers took the art form a step further. Nina Tisara's photos of Huntley Meadows helped inspire her to create in a new medium – mosaics.
Tisara's interest in photography goes back to the days of film cameras and darkroom magic. When digital imaging came along, photography lost a little of that magic for her and she found a creative outlet in mosaic work. Coming full circle, Tisara found inspiration for some of her mosaic work in the nature photos she once captured at Huntley Meadows.
The park is currently hosting a showing of Tisara's nature-themed mosaics that include the photos on which the mosaics are based. Tisara's "Inspired by Nature" exhibit will be at the park's visitor center until August 31, 2017. Read more about her story in " Images of Sanctuary" on the Park Authority's blog, "Our Stories and Perspectives."
Click on photos for full resolution versions. Photo credit: Nina Tisara
Telling a Story through Photos and Maps
The Park Authority is combining the old-fashioned art of photography with modern Geographic Information System (GIS) mapping technology to tell its story in words and pictures.
A new web-based Story Map allows visitors to locate nine popular parks on a map and then click the location to find park photos and video or information about the park and what makes it unique. If a photo on the site captures your interest, you can click on the photo and be directed to the locator map to see the park at which that photo was taken.
The Story Map offers a journey through Colvin Run Mill, Ellanor C. Lawrence Park, Frying Pan Farm Park, Green Spring Gardens, Hidden Oaks Nature Center, Hidden Pond Nature Center, Huntley Meadows Park, Riverbend Park and Sully Historic Site. It's a great way to learn about parks you've never visited or find out something new about a favorite park.
The Story Map is titled "Nature and History Parks of Fairfax County, Va." and can be found at Resource Management.
Learn where you can take photos such as these:
Click on photos for full resolution version. Photo credit: Dan Ochs
Click on photos for full resolution version. Photo credit: Don Sweeney
Click on photos for full resolution version. Photo credit: Dave Ochs
Taking Selfies with Lord Fairfax
Selfies may not be the best photos around, but you can't dispute their popularity. The Park Authority is capitalizing on the combined thrill of taking selfies with the chance to win prizes to inspire photography in the parks this summer.
A cardboard cutout of Lord Fairfax has been visiting local parks in recognition of the 275th birthday of Fairfax County. Visitors who spot Lord Fairfax and pose for a selfie or other portrait are eligible to win prizes if they submit their photo to the Park Authority's Instagram site along with the hashtag #WhereIsLordFairfax.
Here are some of the park visitors and staff who have had a brush with British aristocracy. Even our park directors, and a descendent of Lord Fairfax, posed for fun.
Read more about the contest in our blog "Discovery Trail 2017: Fairfax County's 275th Birthday" at: Discovery Trail 2017: Fairfax County's 275th Birthday.
Click on photos for full resolution versions.
Snapshots is a Winner!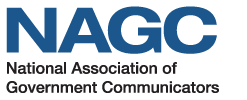 Snapshots was honored this summer at the annual meeting of the National Association of Government Communicators (NAGC). Â The Park Authority's photography e-newsletter received a second place award in the Electronic Publication category for its periodic guide to photography in the parks. Snapshots reaches out to the hundreds of amateur and professional photographers who use the park system to further their photographic aspirations.
NAGC is a national not-for-profit professional network of federal, state and local government employees who disseminate information within and outside government. Its members are editors, writers, graphic artists, video professionals, broadcasters, photographers, information specialists and agency spokespersons.
Don't Forget to Buy or Renew your Photo Permit
If you are a photographer conducting business on Fairfax County Park Authority (FCPA) property or in FCPA facilities, you must obtain a photography permit.  Permits are good for one year from the date of purchase, so check the date on your permit and see if it's time to renew.
The annual Commercial Photography Permit covers commercial photography at more than 400 parks without additional fees or reservations, and it's easy to obtain. The $25 permit can be purchased online by credit card.
Reservations and additional fees may apply at the following sites: Green Spring Gardens, Colvin Run Mill, Sully Historic Site and Ellanor C. Lawrence Park. Find details at: Â  Commercial Photography in the Parks.
Get your Photos Seen on Instagram

Instagram provides a quick and easy way to share your best photos and draw attention to your work. At the Park Authority, we welcome contributions to our Instagram site to help us showcase our parks and our programs. We can help showcase you, too, by providing a photo credit in the Instagram post. If you don't already, please follow us on Instagram and send your best park shots to:  Parkpix@fairfaxcounty.gov. View these and more photos and follow us on Instagram.
SNAPSHOTS Reflections
We would love to hear from you! Comments or suggestions for SNAPSHOTS E-News are welcome. We encourage you to contribute an article and share your photographs to be included in a future SNAPSHOTS E-News.
Email comments, articles and photographs to Parkpix@fairfaxcounty.gov.
Contributors
Editor: Judy Pedersen, Public Information Officer
Writers and Contributors: Carol Ochs
Layout and Design: Mary Nelms
Photograph Contributors: Don Sweeney, Nina Tisara, Dave Ochs, Dan Ochs, and National Aeronautics and Space Administration (NASA)
Share or Subscribe to SNAPSHOTS E-News

Forward this E-News to others so they can choose to receive SNAPSHOTS E-News. Not yet a subscriber? Select Photography from the category list when you click: