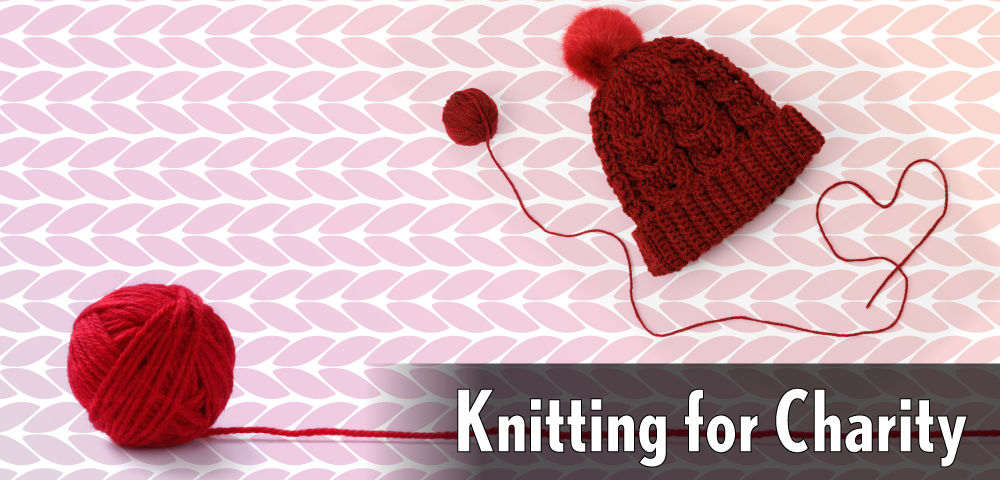 ---
By Rabinder Singh, Adult Programming Assistant
---
Searching for a hobby that is relaxing, fun and gives you a sense of purpose? Want to do something good for others? Look no further than knitting!
Yarn arts such as knitting and crocheting are growing in popularity, with more than 50 million people partaking in the hobby, according to the Craft Yarn Council. An article by the BBC says that this rise can partly be attributed to the pandemic, where people were forced to find ways to occupy their time and reduce stress during COVID-19–related closures. Even now, despite a decrease in restrictions, the yarn art community continues to flourish with more men and children also joining the ranks.
Wanting to engage this growing group, Fairfax County Public Library (FCPL) launched Knitting for Charity in the fall of 2022. This initiative encourages experienced knitters to create hats for those in need. The library donates these hats to Shelter House, a nonprofit organization that provides crisis intervention in the form of safe housing and support services for citizens experiencing homelessness or domestic violence.
The response from participants was overwhelming, with donations totaling more than 700 items, far exceeding the initial goal. Seeing this generosity, FCPL has decided to make Knitting For Charity an annual event. This year, from Sept. 11 to Nov. 17, the library invites community members to knit or crochet items to provide warmth and comfort to those genuinely in need at Shelter House.
You can prepare for the drive by brushing up on your yarn art skills with one of FCPL's many knitting and crocheting groups. These groups meet at local library branches throughout the county and bring together participants of all skill levels. To learn more about the various groups, click here for knitting and here for crochet.