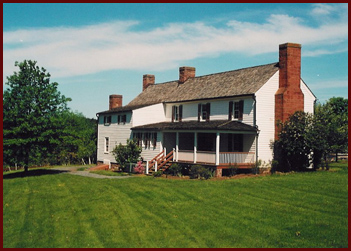 The Fairfax County Architectural Review Board (ARB) generally meets at 6:30 p.m. on the second Thursday of each month at the Fairfax County Government Center, 12000 Government Center Parkway in Rooms 9-10, unless otherwise indicated. Applicants should contact the DPD staff administrator, 703-324-1380 (TTY 711, Virginia Relay) for information on ARB procedures and to be placed on the agenda for a regularly scheduled ARB meeting.
Applicants must email a submission package containing a completed application form and supporting materials, drawings and/or plans describing the proposal to DPD staff TWO WEEKS before the meeting at which the applicant wishes to present the proposal. The applicant must virtually attend the ARB meeting to present the proposal.  ARB and Lorton MOA submission due dates are available on the ARB Application Process & Submission Schedule webpage.
Agendas for each meeting can be found below as they become available by clicking on the meeting date.
2022 ARB Meeting Dates & Agendas
| Meeting Date w/ Linked Agenda | Meeting Location |
| --- | --- |
| January 13, 2022 | Virtual - WebEx Meeting |
| February 10, 2022 | Virtual Meeting |
| March 10, 2022 | Virtual Meeting |
| April 14, 2022 | Virtual Meeting |
| May 12, 2022 | Virtual Meeting |
| June 9, 2022 | Virtual Meeting |
| July 14, 2022 | Virtual Meeting |
| August 11, 2022 | Virtual Meeting |
| September 8, 2022 | Virtual Meeting |
| October 13, 2022 | Virtual Meeting |
| November 10, 2022 | Virtual Meeting |
| December 8, 2022 | Virtual Meeting |