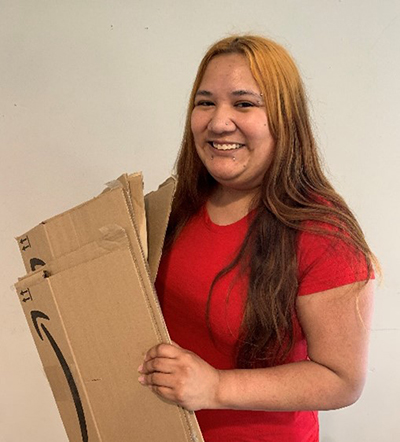 All businesses, schools, institutions, and nonresidential properties regardless of their size, are required to recycle mixed paper and cardboard.
If your property owner or manager can answer "YES" to either of these questions, then your place of work must provide the appropriate recycling program:
Does this single location, complex or institution produce more than 100 tons of solid waste annually?
Does this property have an average annual occupancy of 200 persons or more?
Note that other recycling requirements may also apply.
Please call us at 703-324-5230 if you have questions.
Set Up An Office Recycling Program In 7 Steps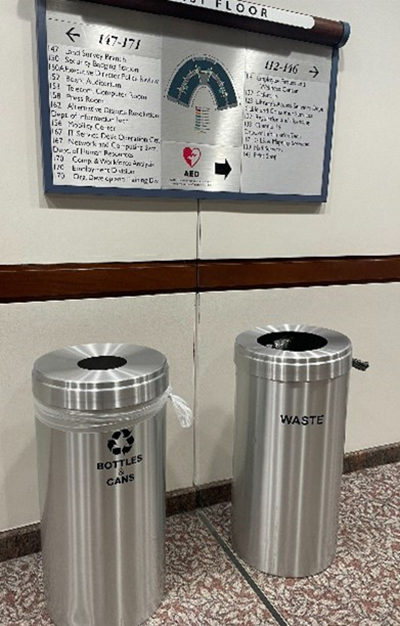 Designate an Office "Recycling Coordinator." This individual will be responsible for arranging collection of recyclables, encouraging employees to recycle, and overall monitoring of your recycling program.
Arrange for Collection. Your new "Recycling Coordinator" can contact a private waste hauler to arrange collection, designate an employee to deliver your recyclables to the nearest recycling center, or contract with your janitorial staff.
Get Recycling Bins. Buy new bins for multiple locations in your office or transform some existing trash cans into recycling bins.
Location, Location, Location. To encourage co-workers to join you in your recycling efforts, place recycling bins in each workstation or office, as well as in central areas such as lunchrooms, lounges, and office machine rooms.
Clearly Label the Bins. Tell folks EXACTLY what items go in the bin, e.g., "Aluminum Cans," "Mixed Paper."
Kick-Off the Recycling Program. Consider getting started with a fun/competitive event as well as emails and signage announcing the new program.
Keep Up the Enthusiasm. Create employee recycling incentive programs to keep the momentum going. For example, recognize employees who reduce the company's waste - "Recycler of the Month." Distribute new waste reduction and recycling tips to spread the recycling message. And remember to let your customers know how you are reducing waste and protecting the environment!
Content provided with permission from the California Department of Conservation.
If you want to learn more or to ask questions about how to recycle at your place of work, you may contact us via email or by calling 703-324-5230, TTY 711.
See also