(Posted 2021 November)
Ayuda, organized in the 1960s and officially incorporated in 1973, provides legal, social, and language services to help low-income immigrants access justice. The organization, one of the 15 partners that works in conjunction with the Domestic Violence Action Center (DVAC), has served more than 150,000 low-income immigrants throughout Washington D.C., Maryland and Virginia.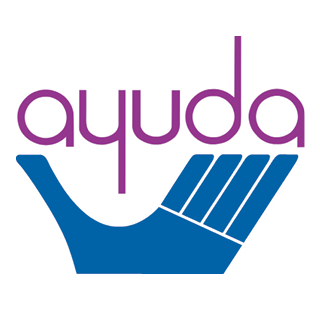 Ayuda is the only nonprofit service provider in the area that offers a full range of immigration and family law assistance, social services, and language access support for immigrants from anywhere in the world. The organization's wrap-around services have supported Dreamers; LGBTQ immigrants; survivors of human trafficking, sexual assault and domestic violence; and immigrants affected by the COVID pandemic.
The Virginia office's domestic violence and sexual assault program focuses on providing immigration representation to survivors, along with referrals to other providers for family law; civil protection order needs; counseling; access to food, clothing, and diapers; and referrals for housing, medical, and other needs.
---
This article posting is part of the Domestic and Sexual Violence Services' Volunteer Voices monthly newsletter for current and potential volunteers. If you're not already a volunteer, learn how to get involved. Find out about upcoming trainings, volunteer trainings, happenings around the DSVS office and information about articles, books, media recommendations and more.
Learn more about the Domestic and Sexual Violence Services (DSVS).