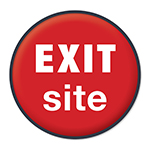 At no cost to you, we offer short-term therapeutic services in which a trained counselor will support and guide you through issues related to your experiences with domestic and/or sexual violence. Your counselor will also help you to identify and connect to other services and resources that may meet your needs.
We also offer group counseling services that provide peer support and education.
Women's Domestic Violence Group – Support and education to understand domestic violence and promote safety and healing. A children's group is also available at the same time and place.
Trauma Survivors' Coping Skills Group – Teaching women who have been sexually abused or had other trauma to manage unpleasant emotions, gain a sense of security, and learn to thrive.
Men's Survivors' Group – Support for men who want to understand and heal from sexual abuse they experienced in childhood.
Call 703-324-5730; TTY 703-324-5706 to request an appointment with a trained counselor. English and Spanish-speaking counselors are available. We also provide interpreters for other languages.
Who is eligible?
You or a family member must have experienced domestic or sexual violence or stalking.
You must live in, work in, or have been abused or assaulted in Fairfax County or the Cities of Fairfax or Falls Church. (The Men's Survivor Group does not require residency for participation.)
Children are eligible for individual counseling services.
Because counseling is short-term, it is not a good fit for:

People with a serious mental illness without other psychiatric care or if the condition could make our services unhelpful or harmful;
People in other counseling or treatments that could duplicate or conflict with our services unless services are coordinated;
People with a history of sexual abuse by a parent or family member (incest).
Where do I go for counseling?
You can meet with us in one of many locations throughout Fairfax County. When you call to request counseling, the counselor who works closest to your zip code will contact you.
How long is the wait for services?
Our goal is to return your call within one working day. To help us provide our services without delay, please call back promptly if you receive a voice message from us. Counseling can start within a few weeks or sooner from the time you speak with a counselor. Depending on demand, there might be a longer wait at a particular site.