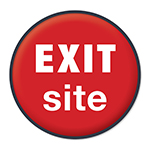 SAFETY ALERT – If you are in danger, call or text 911.
---
The Department of Family Services' Domestic and Sexual Violence Services (DSVS) offers compassionate and comprehensive state-accredited programs for adults, teens and children who have been affected by domestic and sexual violence, stalking and human trafficking. We also offer services to coordinate and improve systems' and communities' responses to domestic and sexual violence, human trafficking and stalking.
DSVS administers a variety of programs and services designed to improve the safety and well-being of individuals, families and communities. These programs and services provide essential support for County residents who face multiple, often overlapping, challenges and vulnerabilities. DSVS' services are offered virtually and in person at multiple sites in Fairfax County.
The services directly provided by DSVS and in partnership with community organizations provide the framework for a strong, equitable and resilient Fairfax County: safe communities, a thriving economy, improved quality of life, and opportunities for everyone to feel connected and engaged.
---
The Path Forward: Domestic and Sexual Violence Services Strategic Plan 2022-2025