** Domestic & Sexual Violence Hotline

703-360-7273

; TTY 711 **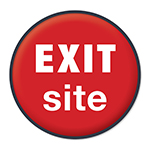 February is Teen Dating Violence Awareness Month - Learn More and Get Involved

Teen dating violence/abuse (TDV) is defined as physical, sexual, or psychological violence/abuse within a close interpersonal relationship. TDV isn't an argument every once in a while, or a bad mood after a bad day. TDV is a pattern of controlling behavior that someone uses against a girlfriend or boyfriend (anyone in a partner relationship). In addition to the risk for injury and death, victims of teen dating violence are more likely to engage in risky sexual behavior, eating disorders, substance use, and suicidal ideation/attempts. (Adapted from the Virginia Department of Health)
Video - Teen Dating Abuse - Know the Signs
Based on 2011 Fairfax County Youth Survey data. Learn about emotional, physical and sexual abuse in teen dating relationships.
Fairfax County Youth Survey Teen Dating Abuse Fact Sheet
Power and Control Wheels
Power and Control Wheels are helpful tools for understanding the pattern of abusive and violent behaviors in close relationships. Equality Wheels demonstrate behaviors in healthy relationships. Specialized Power and Control Wheels and Equality Wheels have been developed for teens:
Fairfax County is committed to nondiscrimination in all county programs, services and activities. To request reasonable accommodations or to receive this information in an alternate format, call 703-324-5730 or TTY 711.