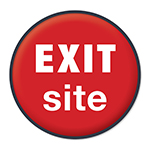 SAFETY ALERT – If you are in danger, call or text 911.
---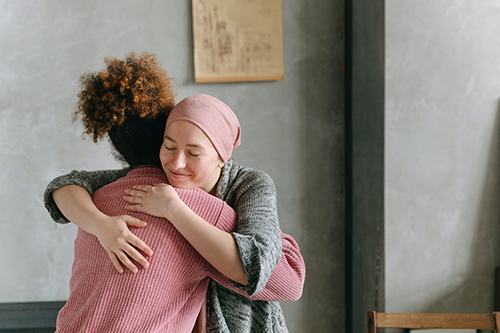 Domestic and Sexual Violence Services' Advocacy Services is designed to help individuals, families, and community members impacted by domestic and sexual violence, human trafficking, and stalking. The main goal of Advocacy Services is to provide survivors/victims with support, information, and resources they need to make their own decisions on how to stay safe while navigating the legal system in a way that considers their past experiences. Trained advocates provide services including:
Direct Support: Advocates offer emotional support and crisis help for individuals and families affected by domestic violence, sexual violence, and stalking. Advocates create a safe and non-judgmental environment where survivors/victims can talk about their experiences, express their emotions, and get validation and understanding.
Safety Planning: Advocates and survivors/victims work together to create personalized safety plans that focus on dealing with increasing safety and finding ways to lessen risks for the survivors/victims and their dependents. Safety planning might include finding safe places, setting up ways to communicate, and getting help from available support networks.
Referrals: Advocates are knowledgeable about the resources and services available in the community. They share information and guide survivors/victims to the right support systems, including shelters, counseling services, legal assistance, health care providers, and other community-based organizations. Additionally, advocates work with Title IX offices to make sure survivors/victims of domestic and sexual violence that occurred in a school setting receive coordinated and complete support.
Emergency Shelter: Advocates offer information about emergency shelters, including details about shelters, eligibility criteria, and the process for accessing them. Advocates also provide referrals to appropriate shelters.
Housing: Advocates help with finding housing resources and recommend secure housing options that match the survivor's/victim's eligibility. 
Other County and Community-Based Resources: Advocates connect survivors/victims to resources in the local community to provide wrap-around support that enables healing and recovery. This may involve organizations offering financial assistance, job training, educational programs, childcare services, and support groups.
Short-Term Case Management: Advocacy Services offers short-term case management to help survivors/victims get necessary support and resources, organized care, and navigational assistance for different systems and services. Case management may include assistance with paperwork, education about victims' rights and needs, and assurance they get the right help at the right time.
Survival Needs: To help survivors/victims and their families stay safe and feel empowered, Advocacy Services has a limited pantry to meet immediate and ongoing needs. Often, survivors/victims and their families escape abusive environments with very few resources. The main goal of this pantry is to provide essential supplies during this critical transition period. It is stocked with donated items that cater to the specific needs of survivors/victims and their families, including non-perishable food items (canned goods, pasta, rice, and other long-lasting staples) and hygiene products (toiletries, diapers, feminine hygiene products, and cleaning supplies). These items promote cleanliness and well-being and help survivors/victims maintain their sense of dignity. Advocates coordinate the pantry's use.
Court and Legal Advocacy: Advocates are specially trained to help survivors/victims navigate the complicated legal system. They make sure survivors/victims have the right support and understanding throughout the whole process, providing:

Assistance in applying for a protective order.*
Support during court proceedings, including accompaniment.
Clear explanations of court procedures.
Information on victim rights within the legal system.
Referrals to relevant programs and services.
Safety planning tailored to the survivor's/victim's needs.
Debriefing and discussion of next steps after court proceedings.
Assisting with Address Confidentiality Program application.
All services are completely free and private, as allowed by the law. These services are available to people from all ethnic backgrounds, religions, sexual orientations, and gender identities. If needed, interpretation services are also provided. Please note a person can get help without having to take legal action.
To access Advocacy Services call: 703-246-4573. 
Monday-Friday 8 a.m.-7 p.m. 
*Fairfax County is committed to nondiscrimination on the basis of disability in all county programs, services and activities. To request reasonable accommodations or to receive this information in an alternate format, call 703-324-5730 or TTY 711.