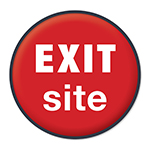 SAFETY ALERT – If you are in danger, call or text 911.
---
Domestic and Sexual Violence Services Advocacy Services are provided in partnership with the Domestic Violence Action Center (DVAC). The goal of advocacy services is to increase client safety through enhanced knowledge and understanding of available resources and options to provide support to clients in accessing appropriate resources. Domestic and Sexual Violence Services' community-based advocates provide court and legal advocacy as well as housing and economic support. Advocates provide information to support clients in making decisions that is best for them and their individual needs. All services are free and confidential. In addition, free language interpretation and translation can be provided upon request.
Services provided include:
Crisis intervention, emotional support, and options counseling.
Education about the criminal and civil justice systems (including civil protective orders).
Emergency shelter information and referral.
Housing information and referral.
Referrals to other county and community-based resources.
Short-term case management.
Court and Legal Advocacy
The court system can be scary and confusing. Our specially trained Victim Advocates are here to explain the processes and what to expect. Sometimes having someone by your side takes some of the anxiety and stress away. You are not alone. Our victim advocates provide:
Assistance in applying for a protective order.*
Court accompaniment.
Information about court procedures.
Information about your rights as a victim.
Referral to other programs and services.
Talking with you after court to debrief and discuss next steps.
You do not need to move forward with criminal proceedings in order to receive these free services.
Additional Resources
Fairfax County Juvenile and Domestic Relations Court
Legal Services of Northern Virginia
Victim Information and Notification Everyday (VINE)*
*Fairfax County is committed to nondiscrimination on the basis of disability in all county programs, services and activities. To request reasonable accommodations or to receive this information in an alternate format, call 703-324-5730 or TTY 711.