Welcome to the 2021 November issue of Volunteer Voices, a monthly newsletter for current and potential Domestic and Sexual Violence Services (DSVS) volunteers.
In this Issue:
Table of Contents

Notes from the Staff
Self-Care Corner: Self-Care After Trauma
Cultivating Seeds of Equity and Justice: Men as Victims of Interpersonal and Sexual Violence
Domestic and Sexual Violence Services Supports Victims of Gender-Based Violence
Quotables

Partner Spotlight: Ayuda – Wrap-Around Services for Low-Income Immigrants
Reviews: I May Destroy You
Raising My Voice: Audrey Arnold, ADAPT Volunteer
Birthdays
Educational Resources
Quarterly Trainings
Make A Note!
Notes from Staff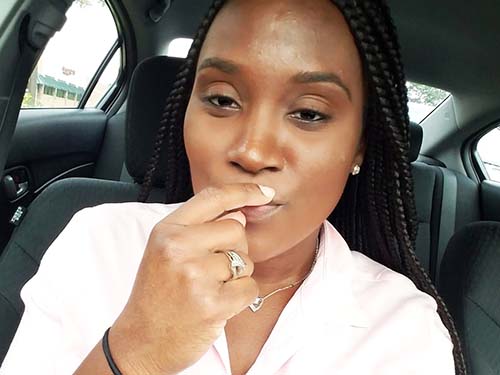 Hey DSVS Volunteers!
My name is Tanisha Cox. I excitedly joined the DSVS team as the Volunteer Manager in August 2021.
Prior to joining DSVS, I worked for Loudoun County Government supporting teens and young adults. I also worked for a local non-profit identifying community needs, assisting with program development and recruiting volunteers to support these new initiatives. My earlier career experiences include working with Northern Virginia Family Service as a Supervisor/Program Manager with Healthy Families, a program that helps new and expecting parents grow into the parents they want to be by promoting healthy child development, build parental resilience and emphasize the importance of a positive parent-child relationship. It was in this program that I worked with women and teen survivors of domestic violence, sexual assault and human trafficking.
My experience in volunteerism includes working with families infected and affected with HIV and AIDS, facilitating support groups for teens and parents of teens and board membership with Leadership Loudoun. I believe that volunteers are the heart and the backbone of organizations who utilize them.
In my personal time I enjoy special moments with my family here in VA and NYC and patronize vegan and plant-based restaurants in both areas often. I regularly try new recipes at home and believe that food should reflect the colors of the rainbow. I also enjoy books in verse, Ted talks, working out, movies, and music–especially reggae!
As someone who supports, recruits and orients volunteers, I believe volunteers are superheroes and I thank you in advance for sharing your time, talent and superpowers with DSVS!
Tanisha Cox
Volunteer Manager
Self-Care Corner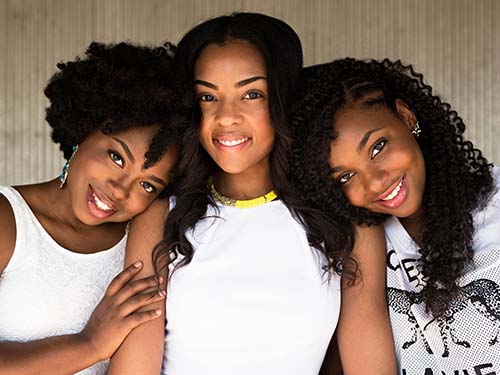 Self-Care After Trauma
Self-care is about taking steps to feel healthy and comfortable. Whether an incident just happened or took place decades ago, self-care can help you cope with the short- and long-term effects of a trauma like sexual assault.
Check out these tips to exercise self-care after experiencing trauma.
Cultivating Seeds of Equity and Justice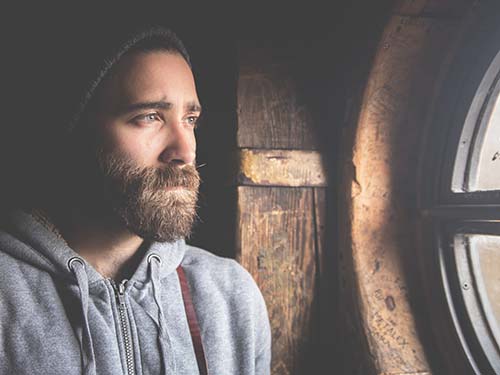 Men as Victims of Interpersonal and Sexual Violence
Far too frequently, we see representations of men as the sole perpetrators of interpersonal and sexual violence. According to the Centers for Disease Control and Prevention (CDC), approximately 1 in 10 men report some form of IPV-related impact. But skewed representation of images and associated stereotypes leads to biases against men and inequities in the availability and distribution of resources for them. Check out this article to learn more about men as victims of interpersonal and sexual violence.
Domestic and Sexual Violence Services Supports Victims of Gender-Based Violence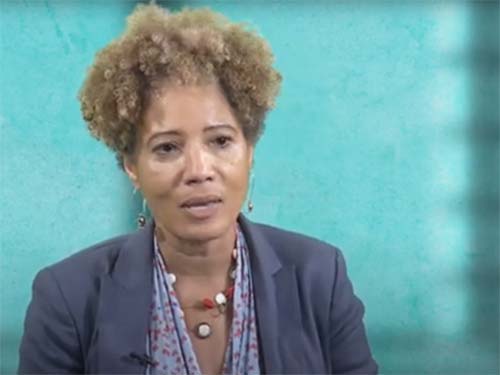 People—even those who work in the field—tend to conflate domestic violence and sexual violence, but they really are two separate issues. Because of this, the way they are serviced differ. Learn more about how the Department of Family Services' Domestic and Sexual Violence Services division supports survivors of all forms of gender-based violence. Check out the video.
Quotables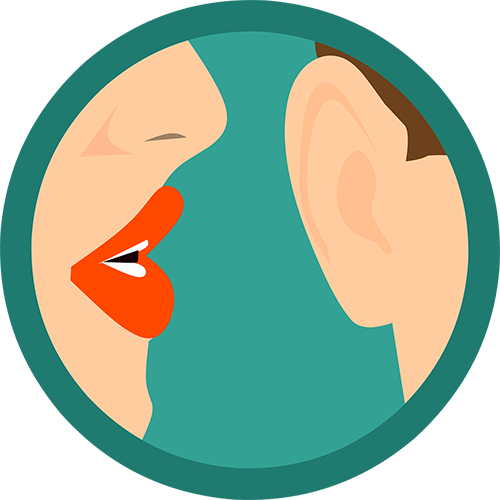 "If someone listens or stretches out a hand or whispers a kind word of encouragement, or attempts to understand a lonely person, extraordinary things begin to happen."
—Loretta Girzaitis
---
---
Each newsletter will include this section to help share reviews, spotlight the people who support Domestic and Sexual Violence Services, recognize birthdays and list upcoming trainings and meetings.
Partner Spotlight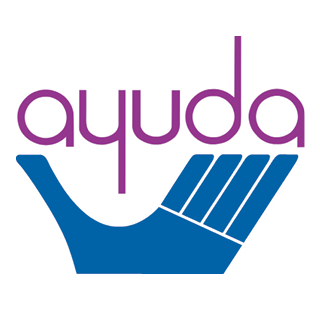 Ayuda – Wrap-Around Services for Low-Income Immigrants
Ayuda provides legal, social, and language services to help low-income immigrants access justice. Find out how this nonprofit, one of the 15 partners that works in conjunction with the Domestic Violence Action Center (DVAC), has served more than 150,000 low-income immigrants throughout the Washington, D.C., metropolitan area. Learn more about this partnership.
Reviews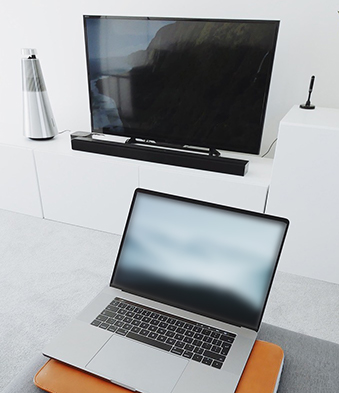 "I May Destroy You"
As London-based millennials navigate their lives, audiences of "I May Destroy You" become witness to varied and shockingly common forms of sexual assault. Michaela Coel, writer, director, and actor of the intense narrative, chronicles the life of a creative Twitter-star turned author who learns of her own rape and methods to cope with the resulting trauma. Coel's semi-autobiographical performance as the main character, Arabella, documents the slow shock of remembering fragments of a night meeting friends for a drink, ending in blackout. Her gradual flashbacks lead to the revelation that she has been drugged and raped.
Arabella navigates her realization by actively pursuing healing via various therapies, self-care, and a fair share of partying. Other forms of sexual abuse her friends experience also play out. The audience is privy to the perplexing challenge these abused characters have recognizing they've been violated. What I found so compelling about this series (co-produced by BBC and HBO) is how an abusive sexual encounter is easily normalized. Arabella and her friends question whether they have been assaulted, as does the legal system. Consent is both nuanced, and also a blatant, clear territory. Awareness of the line where a sexual encounter becomes abuse is explored in instances of manipulative set-up, stealthing (removing a condom during sex without consent), and a consensual hookup turned brief hostage situation.
Bingeing "I May Destroy You" is an incredible way to spend a weekend. The cinematography is dizzying, buzzing, and blurred with vivid hues that enhance the emotions portrayed. Shots seem raw and real. The myriad possible discussions surrounding trauma, consent, healing, and identifying subversive intent engendered by this show are unlimited. I encourage watching it, but emphatically repeat there is no opting out of triggers related to sexual abuse. The series is socially illuminating, redeeming, horrific, and brilliant.
This article is by Fawne Bello.
Raising My Voice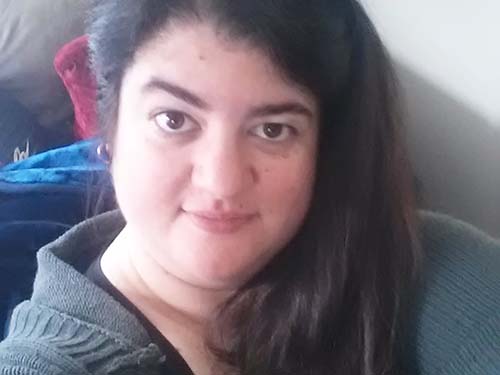 Audrey Arnold, ADAPT Volunteer
"Volunteering gives me a chance to do something with purpose that is beyond myself. I am able to focus my time and energy on a cause or on a specific population of people for the benefit of addressing a need the community has," says Audrey Arnold.. "It is a gift to be entrusted with helping others, and in the case of ADAPT, helping individuals connect to the best version of who they are." 
Learn more about Audrey's volunteer journey.
Birthdays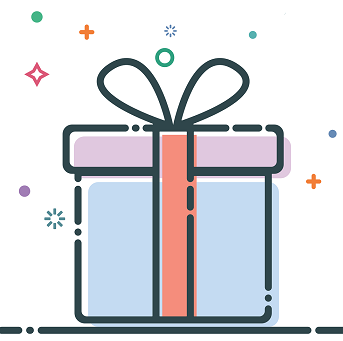 Fawne Bello, 5
Kelly Kramer, 12
Joanne Spriggs, 12
Safa Yosufzai, 16
Donna Audritsh, 22
Teresa Douglas, 25
Karen Bilak, 26
Anna Greve, 26
Educational Resources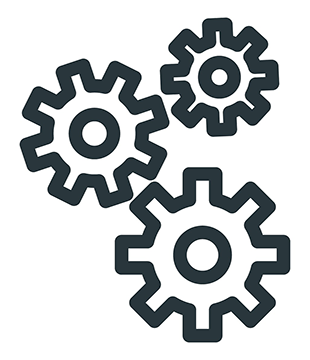 DSVS Services and Community Resources
Wednesday, Nov. 3, 2021 (5-6:30 p.m.)
This training will provide an overview of services provided by Domestic and Sexual Violence Services and additional community resources serving victims and families impacted by sexual and domestic violence in Fairfax County. This session is intended for volunteers, allied professionals, and direct service providers who have completed the Fairfax County Domestic Violence Network Tier One training. This training is particularly recommended for new volunteers looking to learn more about resources in Fairfax County, but all current DSVS volunteers are welcome to attend, regardless of when they completed Tier One. This training is free but registration is required.
Sexual Harassment
Monday, Nov. 15, 2021 (10 a.m.-12 p.m.)
Sexual harassment can include a wide range of unwelcome behavior of a sexual nature, and can occur in a workplace, learning or housing situation. The speaker will address how to be aware of and respond to sexual harassment, whether you are a victim, witness or advocate. This presentation will enable participants to raise awareness and decrease tolerance for sexual harassment. This training is free but registration is required.
QUARTERLY TRAININGS
There are no quarterly trainings this month.
Make a Note!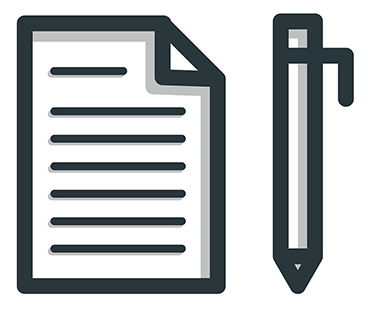 Please take a moment to log on to your Volunteer Management System (VMS) account and log your hours for the month of October. Please also log any time you spent on training under "volunteer training." If you do not see this selection under your opportunities, please email Tanisha Cox, and she will log on to add it to your account. 
Please enter your hours for each day you volunteered and not as a lump sum.

If you need to log hours for a previous month, please send email Debra to let her know so she can be aware of the entry and expedite the approval process.
---
Check out past issues of Volunteer Voices.