Welcome to the 2021 January issue of Volunteer Voices, a monthly newsletter for current and potential Domestic and Sexual Violence Services (DSVS) volunteers.
In this Issue:
Table of Contents

Notes from the Staff
Self-Care Corner: Five Self-Care Tips for Emotional Well-Being
Cultivating Seeds of Equity and Justice
Quotables
We Still Need You!

Program Spotlight: Advocacy Services
Reviews: "Roll Red Roll"
Raising My Voice: Monty Johnson
Birthdays
Educational Resources
Quarterly Trainings
Make A Note
Notes from Staff
As we reflect on 2020, we think of how our lives were suddenly turned upside down by a deadly virus most of us had never heard of. Life as we knew it ceased, and a new way of living was introduced. We adopted practices to help keep us safe: wearing facial masks, social distancing, and increasing cleaning practices. Many of us were even more directly impacted due to the illness or death of a family member, friend, or colleague. And some of us were personal victims of the virus as it invaded our bodies.
To add, our nation was awakened by the prevalence of racial injustice in this country and the unrest that followed. We also experienced the most tumultuous presidential election in history. We may feel as if our country is more divided racially, socially, and politically than ever within our lifetime.
Like those we serve, however, we are resilient. And despite the impact of COVID-19, racial injustices and unrest, and political turmoil, great things occurred last year for DSVS.  
We began engaging in strategic planning to identify goals and priority areas for the next three to five years. We conducted surveys with the community and focus groups with our partners to seek feedback about DSVS and our services, strengths and gaps in services within the domestic violence community, and how victims of all identities can be served better.
 
We established an Equity Impact workgroup to educate our workforce on racial and social equity within our work as well as to lead efforts to help mitigate inequities.  Members of the workgroup include Alaha Ahrar (DSVS Advocacy Services), Gretchen Soto (DSVS Clinical Services), and me (Keesha Coke, DSVS Community Engagement Services). The Equity Impact workgroup is excited to add a new feature to Volunteer Voices—Cultivating Seeds of Equity and Justice, which will provide information and training opportunities related to racial and social equity. There will even be opportunities soon for you to begin submitting articles to be featured in future editions of Volunteer Voices.
 
We shifted from conducting individual-themed awareness month campaigns (e.g., Domestic Violence Awareness Month) to a more strategic and intentional year-round approach to public awareness and education in order to help make greater progress in creating a Fairfax County where interpersonal violence is not tolerated and everyone knows they have the right to live healthy and peaceful lives.
Most importantly, and the highlight of 2020, was the continued outreach, engagement and support of DSVS volunteers. We are humbled by your continued commitment to DSVS and those we serve. Despite the many changes and adaptations to our programming and services to help protect you, the community, and staff from COVID-19, you have stuck with us. Many of you have even volunteered to support other DSVS programs and work during this time of uncertainty and anxiety. Thank you truly is not enough. DSVS would not be what it is without you. You are DSVS, and we are forever grateful you are a part of our family.
Happy New Year, family.
Keesha Coke 
Program Manager, Community Engagement Services
Self-Care Corner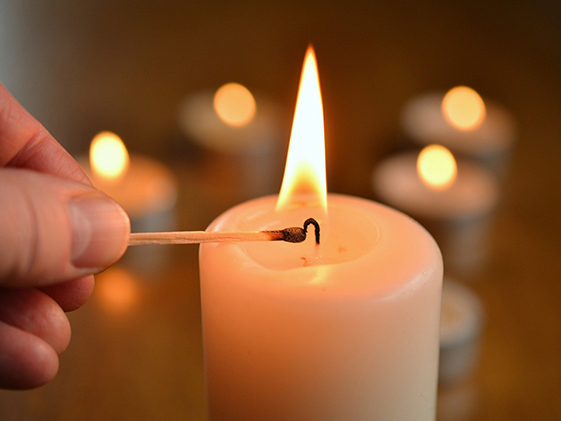 Five Self-Care Tips for Emotional Well-Being
Year-round, Domestic and Sexual Violence Services have wonderful volunteers who give of their time and talent to help others. We also recognize that each volunteer may have other things going on in their lives, too. 
Life can sometimes demand a lot. Stressful jobs with endless virtual meetings, juggling family obligations, unresolved trauma from the past, re-learning third-grade math alongside your child. On top of that, the COVID-19 pandemic of 2020 has been over-the-top challenging.
Additionally, it seems like there aren't enough hours in the day to do all the things you've been planning to do. But there are some things you can't afford to skip! One of those things is self-care, which is vital for emotional well-being. Check out these five self-care tips.
Cultivating Seeds of Equity and Justice
Racial and social equity is the fair and just inclusion of all people in all aspects of society. Despite Fairfax County's diverse population, racial and social inequities exist. One Fairfax–a framework to advance equity in alignment with our [Fairfax County's] stated visions and priorities–was adopted by Fairfax County government in 2017 to help mitigate these inequities. The One Fairfax policy informs all other policies and applies to all publicly delivered services in Fairfax County Government and Fairfax County Public Schools. One Fairfax defines equity as "the commitment to promote fairness and justice in the formation of public policy that results in all residents–regardless of age, race, color, sex, sexual orientation, gender identity, religion, national origin, marital status, disability, socio-economic status or neighborhood of residence or other characteristics–having opportunity to fully participate in the region's economic vitality, contribute to its readiness for the future, and connect to its assets and resources." An equitable society is one in which racial and social disparities do not exist.
After the adoption of One Fairfax, each Fairfax County agency developed an Equity Impact Plan with action steps for how to advance racial and social equity within their agency. The Department of Family Services (DFS) not only developed an equity plan but also the following statements to help support our work toward advancing equity: 
DFS Position Statement
Our Commitment to Reduce Inequities and Address Systemic Oppression
DFS is a workforce that is overwhelmingly compassionate toward each and every individual we are privileged to serve and work with, and while our core principle of teamwork solidifies and strengthens our relationships, we need to move beyond empathy and solidarity to embrace the power of collective action. DFS recognizes that if we are to make significant strides toward true equity and physical and psychological safety for our workforce and for every person we serve, there are operational changes and action steps that must be taken. While we realize our individual efforts may be awkward and unchartered, DFS has long fought to secure equal footing for those we serve. Building upon the DFS Equity Impact Plan, we are well positioned to create and operationalize steps to reduce inequities and address systemic oppression, which hamper the growth and well-being of our communities.  
DFS unequivocally rejects racism, bigotry and violence in all its forms, including the systemic racism directed at people of color, which has been woven into the fabric of our policies, procedures and practices. DFS further rejects the criminalization of people of color, both native-born and immigrant. We will collectively speak up for everyone's right to physical and psychological safety, justice and access to opportunity. DFS will boldly commit to collectively move the system away from its oppressive underpinnings.   
DFS Equity Statement
DFS is committed to addressing institutional racism in its core responsibility to support the safety, health and wellness of county residents. DFS recognizes systemic oppression and institutional racism have contributed to disparities in opportunities for county residents to succeed. DFS will support equitable outcomes by examining its polices, practices and procedures to eliminate disparities in service delivery and outcomes for county residents.
DSVS strongly believes in One Fairfax and the DFS Equity Statement and is committed to infusing these philosophies and concepts into our practices, policies and services. According to One Fairfax, we all do better when we all do better. Join us in engaging in discussions about racial and social equity, applying an equity focus in all that we do and create, and becoming more knowledgeable about mitigating inequities so DSVS resources are fair and just for everyone, regardless of identities and circumstances. –Alaha Ahrar, Keesha Coke, Gretchen Soto
Quotables
"If our hopes of building a better and safer world are to become more than wishful thinking, we will need the engagement of volunteers more than ever." 
—Kofi Annan
We Still Need You!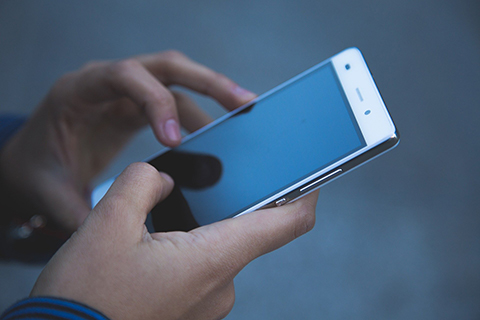 Though Fairfax County's office buildings currently are closed to the public, DSVS volunteers can still help answer the Domestic and Sexual Violence 24-Hour Hotline. We are also still providing hospital accompaniment via the phone. If you have questions about your role during the pandemic, contact Lynne Rowson or Ara Jo (Hotline) and Angela Acosta (Hospital Accompaniment).
---
---
Each newsletter will include this section to help share reviews, spotlight the people who support Domestic and Sexual Violence Services, recognize birthdays and list upcoming trainings and meetings.
Program Spotlight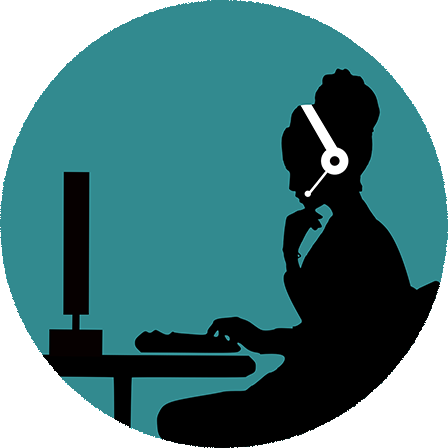 The goal of Advocacy Services is to increase survivor safety through enhanced knowledge and understanding of available options and to provide support to survivors while they are accessing appropriate resources. 
Advocates meet with survivors of domestic violence, interpersonal violence, sexual violence, stalking, human trafficking and elder abuse to offer information regarding resources and options that will help keep survivors safe. Survivors are always ensured autonomy with the decisions for which they choose. The advocate's role is to make sure the survivor has the information they need to feel comfortable with any decisions they make about the services in which they choose to engage. 
All Advocacy Services are free, and staff speak multiple languages, including Dari, Farsi, Urdu, English, Korean, Spanish, Pashto and Arabic. Assistance for all other languages is available using the language line. 
Learn more about Advocacy Services.
Reviews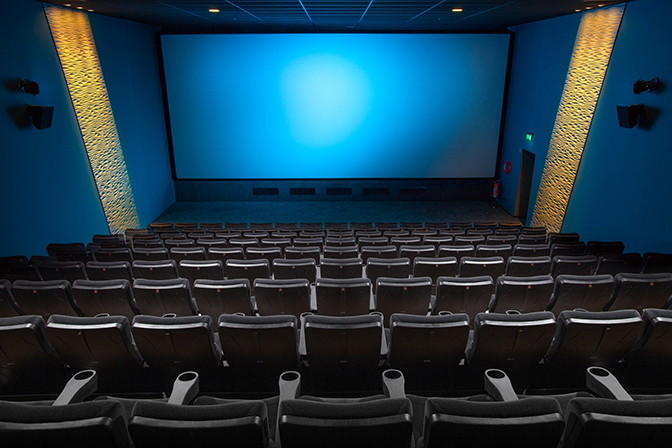 "Roll Red Roll"
"Roll Red Roll" is a compelling documentary about a high school rape case in Steubenville, Ohio, in 2012. At a pre-season football party, a teenage girl is raped by members of their beloved high school football team. When the rape was first reported, everyone in the community denied it happened, blamed the victim, or labeled it as "boys will be boys" behavior. The two students involved were not suspended by their football coach for drinking, even though that was a rule he strictly enforced. It was not until Alexandria Goddard, a true crime blogger, took it upon herself to investigate the rape that the nation began paying attention. Goddard uncovered and brought to light disturbing social media evidence of the crime. In the end she was able to create a minute by minute account of what happened that night, which led to the arrest of the two football stars. "Roll Red Roll" is a tough but essential watch.
—Angela Acosta
Raising My Voice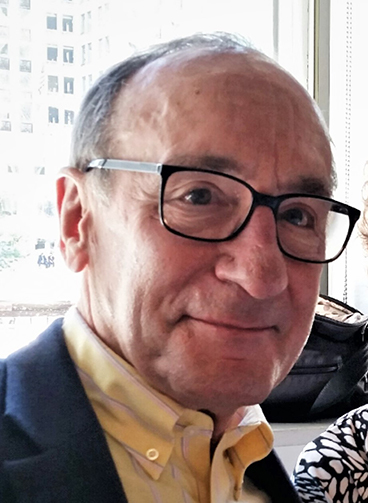 Monty Johnson, Hotline, Court Accompaniment & Legislative Review Volunteer
"I feel people should be safe and comfortable in relationships, and I wanted to try to help people achieve that.
My advice to other potential volunteers is quite simple: Just do it. Being a DSVS volunteer is one of the most rewarding things a person can ever do. Yes, we do make a difference in people's lives."
Learn more about why Monty volunteers with Domestic and Sexual Violence Services.
Birthdays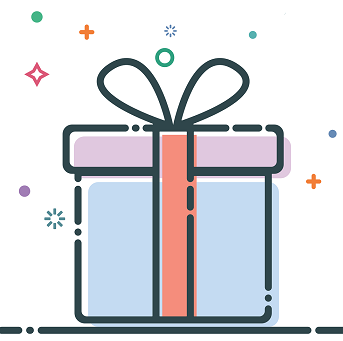 Juliana Akhavan, 1
Amal Sieny, 2
La-Reiphia Jackson, 3
Zohra Hemani, 5
Rachel Fybel, 10
Torri Mumm, 11
Educational Resources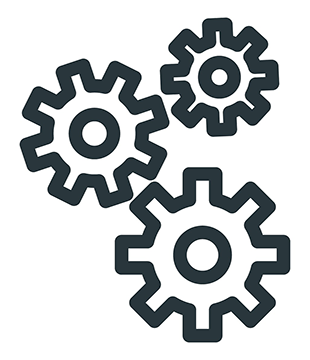 Active DSVS volunteers may sign up for training. If you are interested in a training and not currently volunteering with DSVS, please contact Debra Ranf or visit the VOICES web page for current volunteer opportunities.
Webinars
Orientation for Prospective DSVS Volunteers (multiple dates and times)
Introduction to DSVS, the services it provides and the population it serves; a description of the opportunities for volunteers to contribute to the agency's mission; and a summary of the application process and the requirements necessary to become a candidate. Registration is required to receive Zoom link.
Thursday, Jan. 7
6-7 p.m.
Monday, Jan. 11
6-7 p.m.
Wednesday, Jan. 13
Noon-1 p.m.
Friday, Jan. 22
Noon-1 p.m.
Tuesday, Jan. 26
6:30-7:30 p.m.
Thursday, Jan. 28
5-6 p.m.
Quarterly Trainings
There are no quarterly trainings this month.
Make a Note!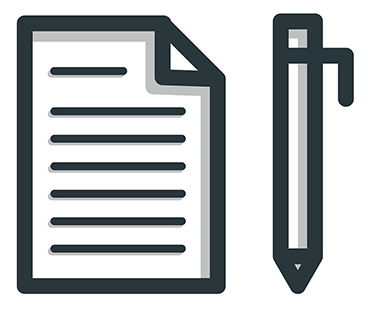 Please take a moment to log on to your Volunteer Management System (VMS) account and log your hours for the month of December. Please also log any time you spent on training under "volunteer training." If you do not see this selection under your opportunities, please email Debra Ranf, and she will log on to add it to your account. 
Please enter your hours for each day you volunteered and not as a lump sum.

If you need to log hours for a previous month, please send email Debra to let her know so she can be aware of the entry and expedite the approval process.
---
Check out past issues of Volunteer Voices.