Meet Alex Karam, Counseling Group Co-facilitator!
How long have you been volunteering? How long have you held this role in Fairfax County?
I started volunteering with DSVS in September 2020 as a counseling group co-facilitator.
Why volunteer? Why volunteer for this specific program?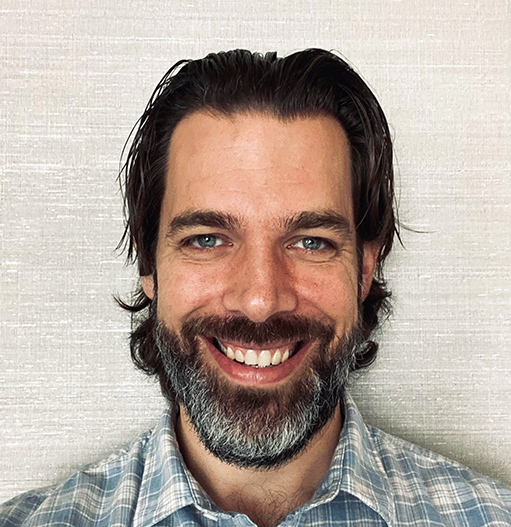 I volunteer with DSVS because of the important service it provides the community and the opportunity it provides me to expand my understanding of trauma-specific interventions. I have worked with trauma survivors for many years, but before I started at DSVS, I had never worked with men struggling with the ongoing effects of childhood sexual abuse. I am inspired by what the men choose to share and the ways they support each other on their journeys toward healing.
Talk about how you overcome the most challenging parts of volunteering.
Childhood sexual abuse is a difficult subject, and it can be hard for me to sit with the emotions that arise in group when the men open up about their daily struggles. However, I gain strength from seeing the men come back to the group, session after session, confident they will get something out of it.     
What is the best part of volunteering? Share your most memorable experience.
Chris Davies [Counseling supervisor] is a tremendous supervisor and mentor. He creates space for me to help plan and facilitate each group session and offers me a chance after each session to process what I observed. I have learned so much about group therapy and trauma work from him.
What advice do you have for people who may be thinking about becoming a DSVS volunteer?
Dive in! You will have a rewarding experience and receive all the support you need.  
What do you wish you could do more of as a volunteer?
Nothing. I am doing it!
---
This article posting is part of the Domestic and Sexual Violence Services' Volunteer Voices monthly newsletter for current and potential volunteers. If you're not already a volunteer, learn how to get involved. Find out about upcoming trainings, volunteer trainings, happenings around the DSVS office and information about articles, books, media recommendations and more.
Learn more about the Domestic and Sexual Violence Services (DSVS).