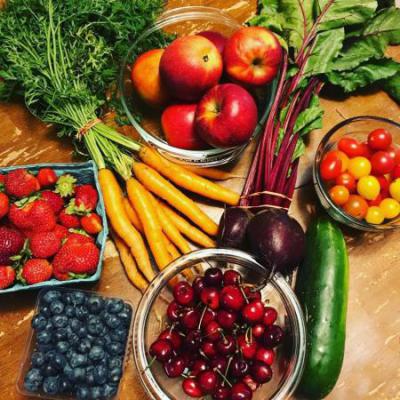 A community garden is defined as any land or rooftop area used for the cultivation of herbs, fruits, flowers, vegetables, or ornamental plants by more than one person, household, or a nonprofit organization for personal or group use, consumption, or donation. This use does not include the bona fide production of crops, animals, or fowl. A community garden may be divided into separate plots for cultivation by one or more individuals or collectively by members of the group and may include common areas and accessory structures maintained and used by group members. A community garden does not include a private garden on a lot that contains a single-family detached dwelling. Community gardens are not deemed to be an agricultural use, except when accessory to a lot that is principally used for agriculture.
A community garden is allowed in most zoning districts with approval of an administrative permit.
A community garden may be permitted without an administrative permit:
When it is for the exclusive use and enjoyment of members of a homeowner association, condominium association, or nonresidential development.
When it is located on property owned and controlled by the County, Park Authority, or Fairfax County Public Schools, subject to compliance with all other applicable regulations.