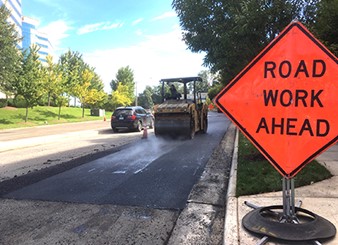 The Noise Ordinance (Chapter 108.1 of the County Code) regulates noise sources by prohibiting certain activities at night, by exempting certain activities from the Noise Ordinance altogether, or by subjecting certain noise sources to a maximum decibel level. Per Section 108.1-6-1 – Waivers, any person responsible for any noise source may apply to the Zoning Administrator for a waiver or partial waiver from these provisions. Examples of activities that typically request noise waivers include construction projects at school sites, roadwork, and other similar activities.
However, the Zoning Administrator may only grant a waiver or partial waiver upon a finding that:     
The noise does not endanger the public health, safety, or welfare; or 
Compliance would produce serious hardship without producing equal or greater benefit to the public; and 
Reasonable efforts are made to minimize the adverse impacts of the noise on adjacent properties.
Additional information about the Noise Ordinance is available on the Noise Ordinance webpage.