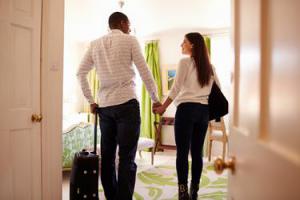 Short-term lodging (STL), also known as short-term rental (STR), is any occupancy of a dwelling for a period of less than 30 days. Prior to the adoption of the Short-Term Lodging Amendment, the Zoning Ordinance did not permit such uses in any dwelling unit. The Fairfax County Board of Supervisors adopted the Short-Term Lodging Zoning Ordinance Amendment on July 31, 2018. 
The new standards went into effect on Oct. 1, 2018, and short-term lodging operators must apply for a new $200 two-year administrative permit. The standards do not bar homeowners or community associations from prohibiting short-term lodgings within their subdivision or development.
Please Note: All applications must identify an Authorized Agent to be considered complete and to be processed. By signing the application, the Authorized Agent agrees to be available and responsible to address issues or emergencies during any Short-Term Lodging stay—including those where the STL Operator is not present.