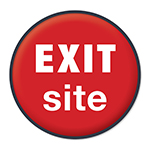 SAFETY ALERT – If you are in danger, call or text 911.
---
Housing
Many times, leaving an abusive relationship means leaving a place of residence. It is not surprising that a major barrier to leaving is housing. As a domestic violence survivor, you may face many challenges in the area of housing. Our Housing and Economic Support Specialist can assist you by providing information to help you understand general housing options and determine how much rent you can afford; sharing a list of affordable housing options in Fairfax County; and make referrals to shelter and housing location services.
The Rights of Domestic Violence Survivors in Public and Subsidized Housing*
*Fairfax County is committed to nondiscrimination on the basis of disability in all county programs, services and activities. To request reasonable accommodations or to receive this information in an alternate format, call 703-324-5730 or TTY 711.
Economic Support
Economic abuse impacts the lives of many victims of domestic violence. A primary reason someone may return to their abuser is because they do not have the relevant job skills or training to earn an adequate income. Contact the Domestic Violence Action Center (DVAC) at 703-246-4573 to speak with an advocate to learn more about the following options:
Open a bank account.
Develop and maintain a budget.
Understand and read your credit report.
Repair your credit.
Apply for rental and household assistance.
For additional economic support, please check out Allstate Foundation for domestic violence survivors.