Welcome to the Squirrel's Nest Museum Gift Shop
Open daily from 11 a.m. – 4 p.m.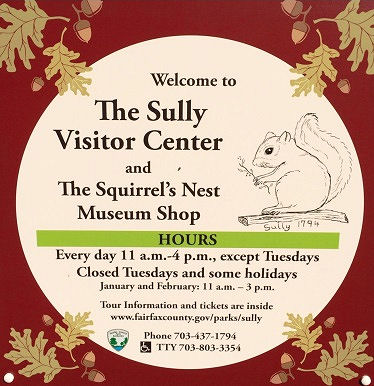 Closed on Tuesdays and some holidays
Open January and February 11 a.m. - 3 p.m.
The gift shop is in the visitor center at the site's entrance, just off the main parking lot.
Browse an eclectic collection of gifts, books, period-inspired décor and old-fashioned games, such as Graces, Jacob's Ladder, and Hoops. Purchase collectables such as the exclusive Cat's Meow wood folk art of the elegant Sully house (limited quantities available).
Enjoy a tasty snack or ice cream. There are McCutcheon's jams, preserves and apple butter. The shop also carries seasonal items, including Virginia-made peanut soup.
Phone orders for merchandise are accepted. Call 703-437-1794 for information.