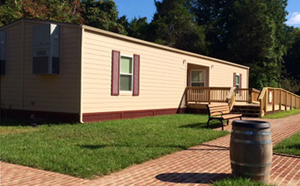 Sully Historic Site's Visitor Center is conveniently located at the site's entrance, just off the main parking lot. In it you'll find information about the site and upcoming events. Purchase tickets in the center for the Historic House or Forgotten Road tours, or pick up a self-guided walking tour of the grounds.
The Visitor Center's Eddie Wagstaff Conference Room is available to rent for your organization's next meeting or for your child's next birthday party. The room seats approximately 18 people.
Call 703-437-1794  for information and reservations.