Why Adopt-A-Field
In the past, many groups have found that assuming adoption responsibilities fosters a sense of pride, not only in the athletic fields, but also in their organization. A better understanding of athletic field care is gained and the involved groups raise their level of consciousness regarding use and abuse. The proprietary sense that results benefits all park users and allows the Fairfax County Park Authority to direct its resources to other areas, so that even more of the community can benefit.
The Park Authority's highly experienced and professional staff is always available to provide information and technical expertise in all areas of maintenance for Adopt-A-Field participants. Remember, this is a cooperative venture. Assistance on maintenance requirements, setting up the program and proper maintenance methods can be provided before and after the adoption occurs.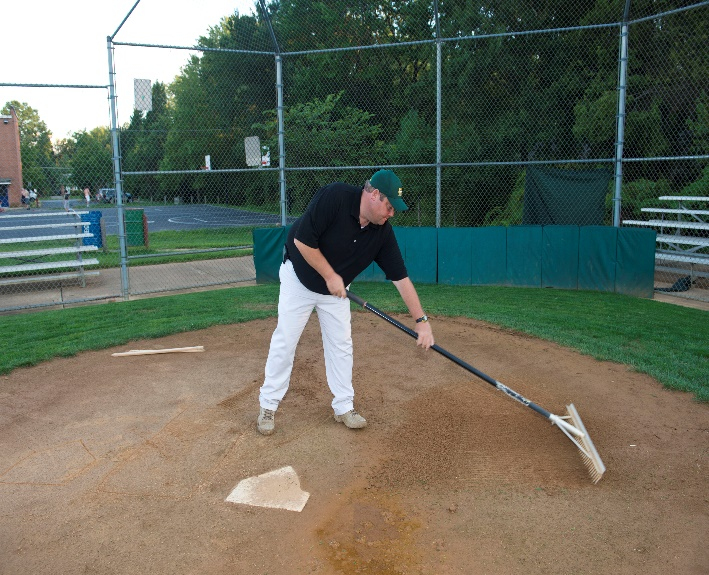 Adopt-A-Field
The Adopt-A-Field program is a cooperative venture between the Fairfax County Park Authority and interested athletic organizations whereby these organizations assume the maintenance responsibility for designated athletic fields. Apply Online.
Adoption Guidelines
All maintenance operations must comply with FCPA standards.
All chemicals, including lime and fertilizer, must be applied by a certified licensed applicator, approved by the Park Authority or applied by the Park Authority staff.
Adoption periods are a maximum of three years and subject to renewal. Consecutive adoption periods may continue if both parties agree.
The Adopt-A-Field program is a maintenance agreement and entitles participants to perform only maintenance activities.
No additions or changes to park facilities may be undertaken without written request and approval by the Park Authority.
Apply Online
Interested parties are encouraged to submit an application.