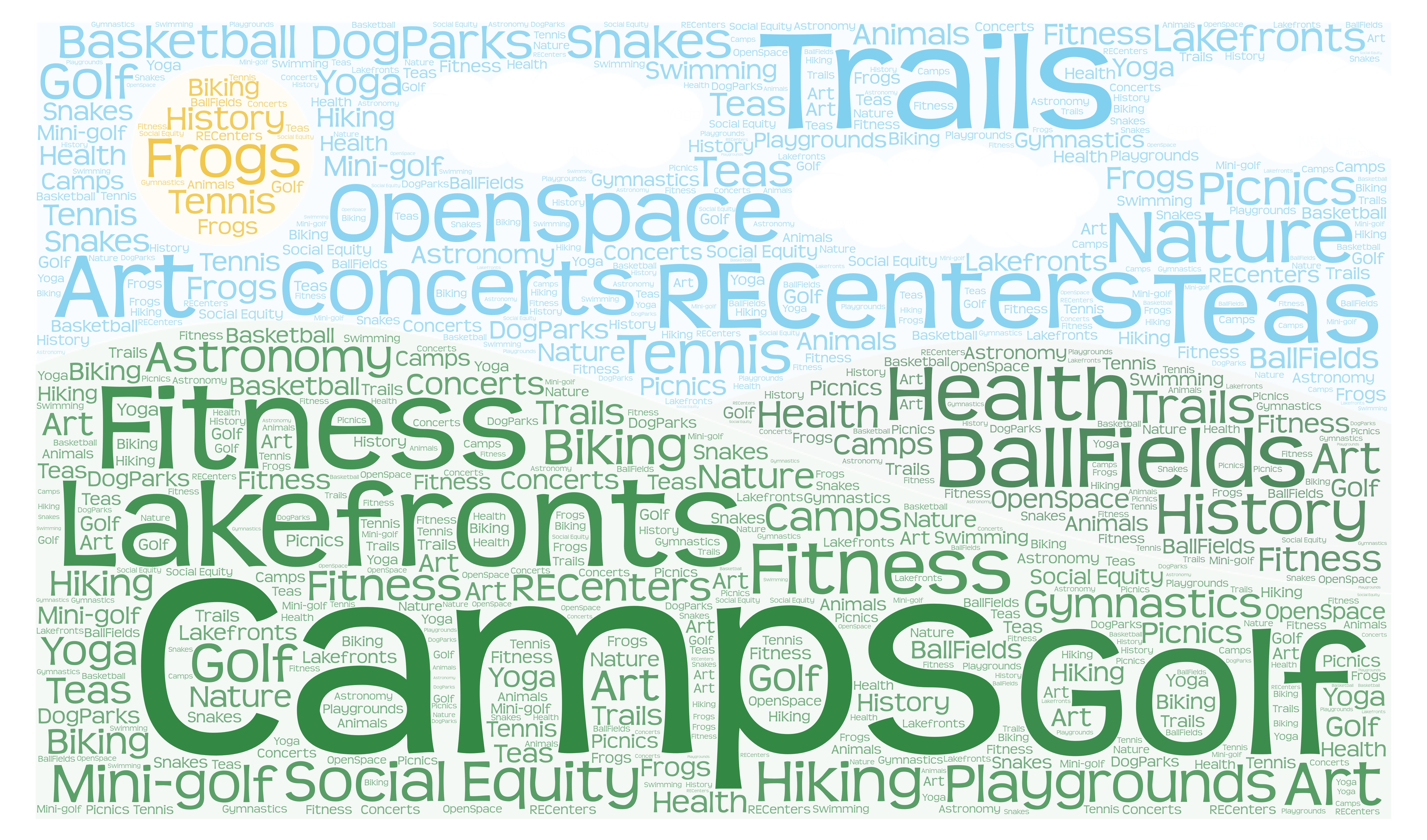 The Fairfax County Park Authority represents a vast park system.  We encourage you to get in the know about the parks you love.  On this page you will find a collection of informative videos, infographics, our mission and vision statements, links to vital documents, annual reports,  Information Releases and fact sheets.  Please take a few moments to look it over.
Find out about the Park Authority Board as well.  At most meetings, you have the opportunity to speak on the topic of your choice.  You can find the details here.  And if you want to ask a question, or share a comment, please send an email to Parkmail@fairfaxcounty.gov.   During business hours, you can reach out to the Park Authority Public Information Office at 703-324-8700. 
This page will be updated frequently as new materials are developed.  Thanks for finding out about our system!
FCPA Nationally Acclaimed

In 2019, the Fairfax County Park Authority was awarded the National Gold Medal Award for Excellence in Park and Recreation Management by the American Academy for Park and Recreation Administration, in partnership with the National Recreation and Park Association. It marked the fourth time the Park Authority received the prestigious honor.
Fairfax County Park Authority Information
Fairfax County Park Foundation Information
Infographics