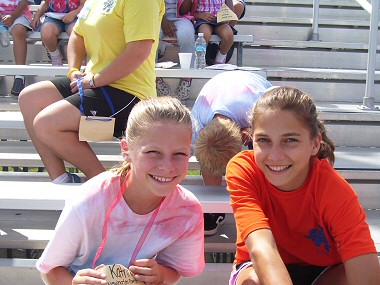 Looking for a great summer experience working with children? The RecPAC CIT program is a wonderful opportunity for teens who want to further develop their leadership and communication skills as well as gain experience in planning and instructing activities for young children.
Rec-PAC is a structured recreation program with emphasis on leisure skills designed for elementary school children. This year the Rec-PAC program will operate on weekdays from July 2 through August 9, 2018.
Counselors-in-Training work as part of a staff team to facilitate activities for children. During the summer, students will be assigned to a site and work daily from 8:15 a.m.-3:45 p.m. Through this summer position, CIT's:
gain valuable work experience
develop new skills
practice leadership
explore future career possibilities
work as a team with college-age staff
have fun helping kids
CIT's must be at least 14 years old to work. Many CIT's return year after year, eventually accepting paid Rec-PAC positions when they turn 18 years of age.
Frequently Asked Questions about the CIT Program
To become a C.I.T. here is what you need to do: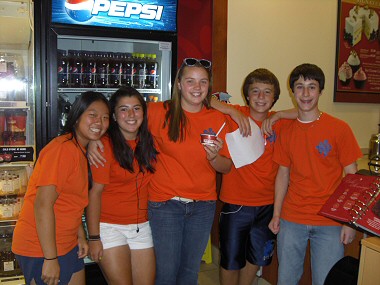 Complete, sign and return the C.I.T. Registration Form and the Counselor-in-Training Agreement by June 15 via mail or fax.
Include the appropriate registration fee
Attend the C.I.T orientation at Chantilly High School on Saturday, June 23 from 9:00 a.m. to 12 noon.
The Fee for the C.I.T program is $135 for Fairfax County Residents and $150 for Non-Fairfax County residents. Payment can be made by Check payable to FCPA or VISA or MasterCard.

CONTACT US: To speak to a staff person 8:30AM – 4:30 PM Monday – Friday: 703-324-5514 (May - August) Fax: 703-653-9440

Applicants are placed in order of the date application is received. Select your first choice for a site from the list of schools and centers. Returning CIT's have first choice of sites, ​and while we try to honor site requests, it is not always possible to give everyone their first choice.