The following rules apply to all Fairfax County Park Authority off-leash dog areas: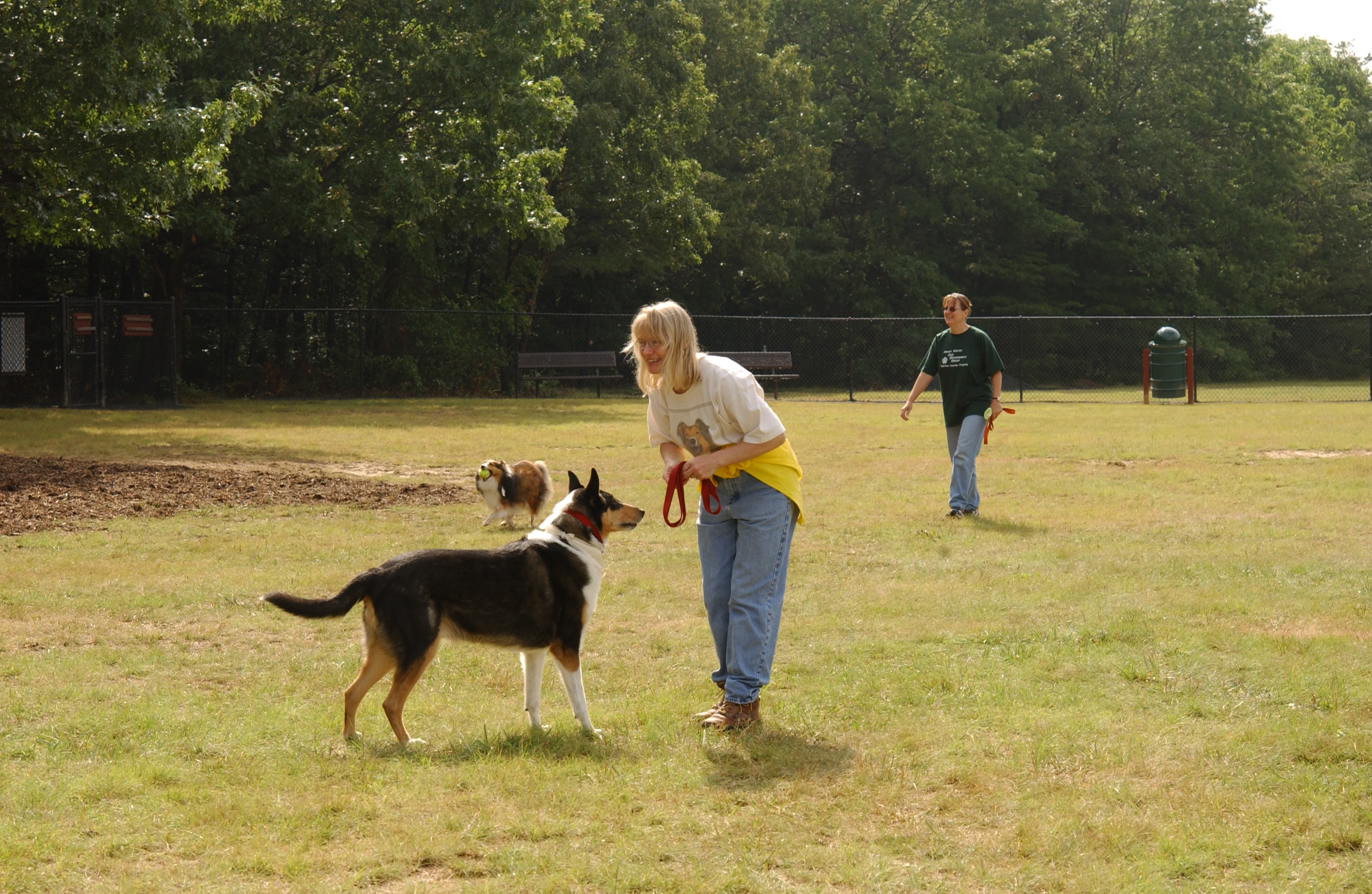 The following are prohibited in off-leash dog areas:
Dogs barking incessantly.
Food (includes treats, bones and edible toys) and glass containers.
Dogs under four months of age.
Female dogs in heat.
Animals other than dogs.
Children under the age of nine.
Professional training of dogs.
Other rules that apply to dog parks:
Users of the facility do so at their own risk.  Neither Fairfax County nor the Park Authority shall be liable for any injury or damage caused by any dog in the off-leash area. Handlers are legally responsible for their dogs, and any injury or damage to facilities caused by them.
Aggressive dogs (defined as dogs posing a threat to human beings or other dogs) are not allowed at any time. Dogs must be removed from the off-leash dog area at the first sign of aggression.
All dogs must be legally licensed and vaccinated, and shall wear a visible dog license and have vaccination documents available upon request.
The off-leash dog area is for dogs, their handlers and those accompanying them only.
Dogs must be on leash when entering and exiting the off-leash dog area.
Dogs must be under the control of their handler and in view of their handler at all times.
Handlers must be 16 years or older.  Children ages 9 -15 years must be accompanied by a chaperone, 16 years or older.
Handlers must have possession of the dog leash at all times.
Handlers are limited to a maximum of two dogs.
Handlers are responsible for removal and disposal of waste.
Handlers must prevent dogs from digging holes and are responsible for filling them.