Meet Allison Lowry, DSVS Hotline volunteer !
How long have you been volunteering? How long have you held this role in Fairfax County?
I have volunteered in some capacity since high school when it was a required part of Civics class–I loved it and was hooked! After I got out of college, I worked in IT and that wasn't "filling my bucket," so I looked for volunteer opportunities. I found the Alexandria Domestic Violence Shelter through my church and began volunteering there in 1996. After I began working for Fairfax County, I discovered DSVS and I started in 2006 on the Hotline.
Why volunteer? Why volunteer for this specific program?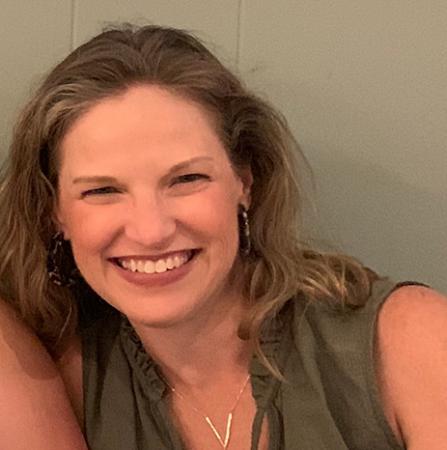 I volunteer to feel part of something bigger–to feel part of being a change in the world. I volunteer with DSVS because there are so many people who are stuck in situations and need an ear to listen to them. They have been isolated and put down. They need someone to truly hear them and to give them hope for better days. They need a thinking partner to problem solve and discover what resources are out there that could help them.
What's the most challenging part of being a volunteer? What's your biggest concern?
I get irritated with callers who misuse the Hotline since there are so many people out there who truly need it, but my biggest concern is not being able to help someone in need.
What's the most rewarding?
Being able to hear someone's voice and energy change by the end of the call. If they were hyped up and anxious at first, hearing the calm in their voice at the end. Having them say I was helpful to them in that moment.
What have you learned while volunteering—about volunteering in general, about DSVS, about yourself?
Wow. So much. I've learned that most people just want someone to listen. I've learned that domestic and sexual violence can happen to literally anyone. I've learned that I gain something by being able to be there for someone else.
What advice do you have for people who may be thinking about becoming a DSVS volunteer?
Do it! The staff is extremely helpful and supportive. You can contribute your time and energy from your own home. When people have no one to turn to, you can be there for them. That is incredibly rewarding.
---
This article posting is part of the Domestic and Sexual Violence Services' Volunteer Voices monthly newsletter for current and potential volunteers. If you're not already a volunteer, learn how to get involved. Find out about upcoming trainings, volunteer trainings, happenings around the DSVS office and information about articles, books, media recommendations and more.
Learn more about the Domestic and Sexual Violence Services (DSVS).