Meet Ellie Carlson, Hospital Accompaniment Support Advocate (HASA) and Anger and Domestic Abuse Prevention and Treatment (ADAPT) Volunteer!
How long have you been volunteering? How long have you held this role in Fairfax County?
I have been a HASA and ADAPT volunteer for DSVS for three years.
Why volunteer? Why volunteer for this specific program?
I initially wanted to volunteer in this role to gain practice experience while seeking my degree in social work. However, my time as a HASA and ADAPT volunteer has enriched my life in more ways than I expected. In addition to gaining invaluable experience that will enhance my career, I have also built stronger ties to my community, bringing purpose and fulfillment to my life. 
What is the most challenging part of being a volunteer? What is your biggest concern?
I think the most challenging part of being a HASA volunteer is trusting yourself. When I first started as an advocate, I was nervous that I would not know the right thing to say or provide the right kind of support. However, I have learned how simply showing up and being there for this person is so impactful. No one has all the right words to say. What is important is to let them know that there is a whole team of people dedicated to getting you through this and that you're not alone.  
What is the most rewarding?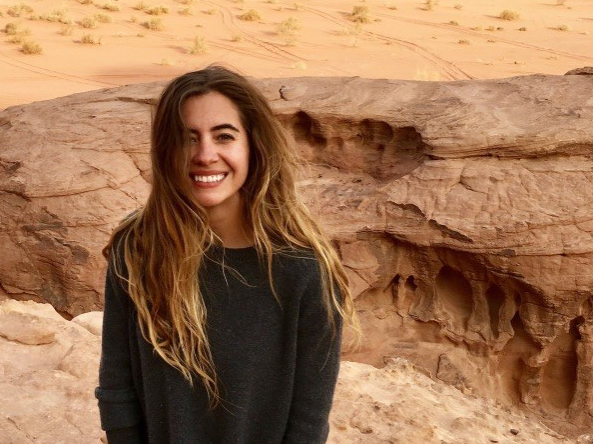 The most rewarding aspect of being a HASA volunteer is providing support to someone in crisis. I think back to times in my life where someone was there to help me, and I feel good being able to give back to someone else. I have also gained some amazing friendships through DSVS. I miss my Thursday nights at ADAPT!
What have you learned while volunteering—about volunteering in general, about DSVS, about yourself?
I have learned volunteering is a two-way street. Your time spent volunteering does not just benefit an individual or the community; it also benefits yourself. The experiences I have had as a volunteer have touched my life in ways that will forever shape who I am as a person and how I approach helping others.
What advice do you have for people who may be thinking about becoming a DSVS volunteer?
Do not worry about having all the perfect things to say. Less is more: Reflect, validate, and let them know this is not their fault, and they are not alone.  The fact that you have signed up for this role out of compassion and the goodness of your heart means you have the tools to really make a difference. Also, take advantage of processing your accompaniment with DSVS staff or other volunteers! It is so important to take care of yourself in this role.
---
This article posting is part of the Domestic and Sexual Violence Services' Volunteer Voices monthly newsletter for current and potential volunteers. If you're not already a volunteer, learn how to get involved. Find out about upcoming trainings, volunteer trainings, happenings around the DSVS office and information about articles, books, media recommendations and more.
Learn more about the Domestic and Sexual Violence Services (DSVS).