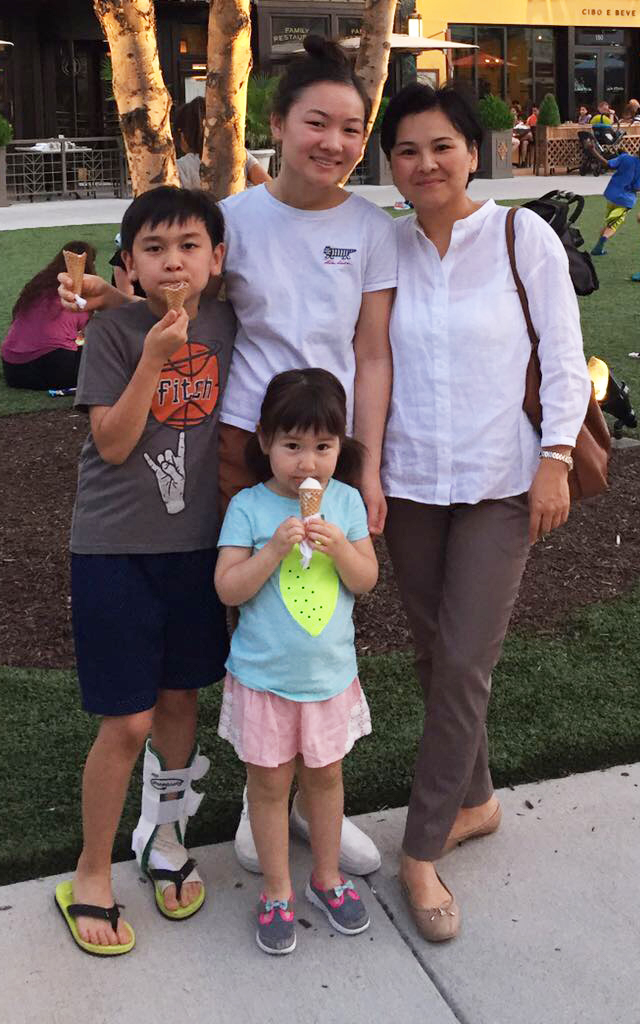 How long have you been volunteering? How long have you held this role in Fairfax County?
Overall, I have been volunteering for nine years. I have been volunteering for Fairfax County since March 2019.
Why volunteer?
For me, volunteering means spending my free time with purpose: helping people who need my help. At the same time, it is also a learning experience for me. With every new project, I am able not only to acquire useful skills, but also share my knowledge and experience with others. Overall, volunteering brings me a feeling of fulfillment.   
Why volunteer for this specific program?
I volunteer for this specific program because DSVS addresses problems I feel strongly about. It is commonly known that intimate partner violence and sexual violence are two major public health problems in the world with a huge impact on the well-being and health of victims. Many times, I have seen domestic violence normalized and rooted in some cultures. In those situations, victims do not know they are being abused. This is upsetting. From my perspective, part of the solution lies in educating the public and spreading awareness about this issue. I find this program a great opportunity to do just that: Use the help of passionate staff and volunteers to provide information and resources. From the beginning, I knew I wanted to contribute in responding to domestic and sexual violence by joining DSVS.
What's the most challenging part of being a volunteer?
The most challenging part is receiving new projects. It brings me out of my comfort zone, which is good in the sense that I learn something new every time I have a new challenge. 
What's your biggest concern?
During my shifts, there are some difficult cases after which I get worried about the well-being of the victims. I wonder how they are now.
What's the most rewarding?
The most rewarding thing is knowing the survivors have been helped and are now safe and cared for. 
What have you learned while volunteering - about volunteering in general, about DSVS, about yourself?
I learned many new skills. One thing I learned about myself is that I like taking on challenging projects. What I learned about DSVS is that they work 24/7; they provide counseling and advocacy services, legal and housing services, 24-hour hotline, hospital accompaniment and many other services for Fairfax County residents. I would love to highlight that the staff and volunteers of DSVS are highly welcoming and kind, which makes it so great to volunteer here.
What advice do you have for people who may be thinking about becoming a DSVS volunteer?
Volunteering with DSVS is a truly rewarding experience. First, you will get an extensive training before the start. Second, you will meet many remarkable people within the staff and volunteers. Third, you will gain new skills every day. If you wish to make a difference in survivors' lives, you should opt for this volunteering opportunity.
---
This article posting is part of the Domestic and Sexual Violence Services' Volunteer Voices monthly newsletter for current and potential volunteers. If you're not already a volunteer, learn how to get involved. Find out about upcoming trainings, volunteer trainings, happenings around the DSVS office and information about articles, books, media recommendations and more.
Learn more about the Domestic and Sexual Violence Services (DSVS).