Meet Monty Johnson, Hotline, Court Accompaniment & Legislative Review Volunteer!
How long have you been volunteering? How long have you held this role in Fairfax County?
I have been volunteering for two years, since retiring from the Department of Homeland Security.
Why volunteer? Why volunteer for this specific program?
In the beginning, I volunteered because I had time on my hands due to retirement and wanted to find a way to give something back to this community, which I love. I had no experience with family violence and sexual assault. I feel people should be safe and comfortable in relationships, and I wanted to try to help people achieve that. The training was run by kind, caring people and provided a lot in a very short time, and I decided to volunteer for both court accompaniment and the hotline. As I have become more involved, I have come to realize that when someone reaches out, it is usually not the first incident of abuse and there has probably been a long history of it.
Talk about how you overcome the most challenging parts of volunteering.
The most challenging part is the hotline and always wondering if I have done enough for the victim. There are so many resources available, sometimes you neglect to share some. I think when children are involved, it is even more upsetting. My biggest concern is at the end of each call when I hope I have been as much help as I could have been. With experience I have overcome this, and I have learned to be a better listener, probe for information and gently steer the conversation.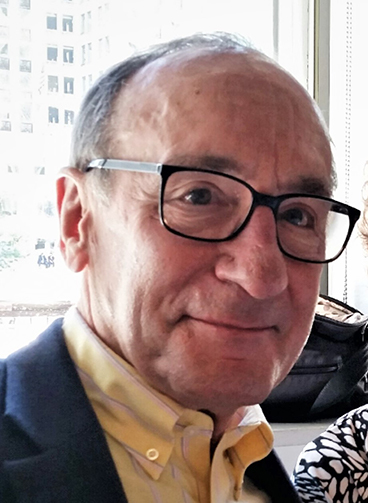 What's the best part of volunteering? Share your most memorable experience.
The most rewarding part is quite simply knowing I am helping someone in a time of dire need. 
My most memorable experience has been working with all the advocates involved in court accompaniment. Each and every one is kind, empathetic and a total professional.
What has been your favorite training? What did you like about it? What did you learn?
The best part of training was the two days of Phase One in which I got to hear from a lot of really smart, dedicated people. I learned a lot about things I had very little previous knowledge of.
What advice do you have for people who may be thinking about becoming a DSVS volunteer?
My advice to other potential volunteers is quite simple: Just do it. Being a DSVS volunteer is one of the most rewarding things a person can ever do. Yes, we do make a difference in people's lives.
What do you wish you could do more of as a volunteer?
I used to do court accompaniment once a week before the pandemic, and I would love to get back to that. Working as an advocate face to face with victims is one of the most rewarding things I have ever done.
---
This article posting is part of the Domestic and Sexual Violence Services' Volunteer Voices monthly newsletter for current and potential volunteers. If you're not already a volunteer, learn how to get involved. Find out about upcoming trainings, volunteer trainings, happenings around the DSVS office and information about articles, books, media recommendations and more.
Learn more about the Domestic and Sexual Violence Services (DSVS).