To understand what DSVS' Countywide Coordination Team does, you must first get the gist of what a coordinated community response is.
"No one agency organization or individual can end domestic violence, sexual violence, human trafficking or stalking alone. It takes the engagement of an entire community to do that," says Stacy Ziebell, program manager, county-wide coordination in Domestic and Sexual Violence Services. "The coordinated community response in Fairfax County brings together key players countywide to identify and address any gaps in our system of support to develop strategies and approaches to our community's response to domestic violence, sexual violence, human trafficking and stalking."
If that sounds like a herculean task, it is. That's why the Countywide Coordination Team (CCT) is so necessary. Volunteer Voices recently sat down with the team members—Ziebell; Michelle Mueller, countywide human trafficking and sexual violence coordinator; and Brittany Vera, child witness to domestic violence coordinator—for a roundtable discussion about what they do.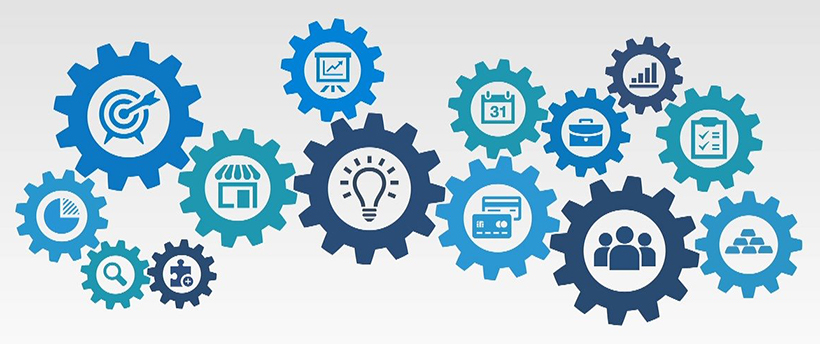 Volunteer Voices: Talk to us about the CCT. What exactly does the CCT do? How does your role in DSVS differ from other teams? 
Stacy Ziebell: The CCT's role is really to focus on enhancing, strengthening, further developing that community-wide response. There's lots of different pieces to that. We are, as a team, charged with finding systemic gaps, failures. We address those gaps and failures and find ways to consistently keep victims and survivors safer, their families safer, their children safer and the community safer. We work at the macro level. We work at the strategic level. We're not down in the weeds like the other teams.
Brittany Vera: Well, we get in the weeds to address how systems work. I call it working out of the same playbook. 
Michelle Mueller: When issues come up, we're expected to know the details. What are the illicit massage businesses in the county? What happens when someone is raped in the jail? For COVID—we did a lot of quick response to working with people during COVID.
BV: We're expected to know our partners really well. Which partner can we bring into this particular issue to address whatever concern we have? We're (Domestic and Sexual Violence Services) not always the best agency to address an issue. Maybe there's someone better connected to that system that feels like an ally and a reliable resource. We're trying to link across silos. Trying to make sure that when people think about someone dealing with mental health and substance abuse problems, we're thinking about what happens if these people are also dealing with domestic violence.
SZ: (Nodding in agreement) The word I thought of was "connector." We often act as a connector in the community. If we know we're not the best [agency] to address an issue, we connect people and organizations in a way to bring about positive and enduring change. We're the team that leads and coordinates a number of different bodies that offer that engagement and coordination piece. The senior level Council to End Domestic Violence, the Step Up 4 Kids coalition, the DV Network, the DV Fatality Review Team, the county-wide lethality assessment team. The list goes on … We're the ones who lead, coordinate, staff those pieces that work on really important issues and help coordinate the work across the entire county.
VV: What's the single most important thing the CCT team does?
MM: If somebody has an issue or a question, they know we [CCT] might not know the answer, but we [CCT] can connect them to someone who does.
BV: All of these bodies wouldn't have a way to come together and discuss theses issues. Once we get people in the room, they can come up with their own solutions.
SZ: A lot of what we do is behind the scenes. Building those partnerships is laying the groundwork and then letting them take it and run with it.
MM: We really want them to feel like they own it, and we just happen to be there.
VV: If someone volunteers for CCT, what might they be doing?
SZ: There are different opportunities. Certainly, there's scope for assistance administratively. Counting out posters, helping us input information into Nintex forms. And then we have a need for deeper project work and research. Or help with analysis and writing reports or applications for needs assessment. 
MM: Looking at legislation.
SZ: Yes. We take on volunteers every year for legislative review. Doing that analysis and reviewing the legislation to see if it is indeed going to produce a positive impact for victims and survivors. We've had some wonderful volunteers to help us do that work. We couldn't keep up with the pace of the sessions without that help. It's crucial.
BV: Right now an intern is helping us analyze data and write a needs assessment for a grant we have—the children and domestic violence grant. We've also used volunteers to help with data input for evaluations, which was a huge, huge help. 
VV: It sounds like to some degree your volunteers need to have special knowledge.
SZ: Aside from the administration piece, we are looking for volunteers with a certain skillset. The capacity to be able to conduct research and analysis and to write. We will train and work with folks, but they need to come in with a certain level of skill and willingness.
MM: We welcome people who can bring in knowledge of a particular issue we don't have. For instance, research about men and boys. The advantage is there's some real professional experience to be had for those volunteers. 
VV: What else do you want our audience to know about CCT? 
SZ: We are small but mighty! We have fun together through our shared love of furry beings. (All three team members nod in agreement and laugh.) The team—like all DSVS teams—we have a ton of passion and dedication. And these folks work so hard—so, so hard. We all like what we do. It's meaningful and important work.
---
This article posting is part of the Domestic and Sexual Violence Services' Volunteer Voices monthly newsletter for current and potential volunteers. If you're not already a volunteer, learn how to get involved. Find out about upcoming trainings, volunteer trainings, happenings around the DSVS office and information about articles, books, media recommendations and more.
Learn more about the Domestic and Sexual Violence Services (DSVS).