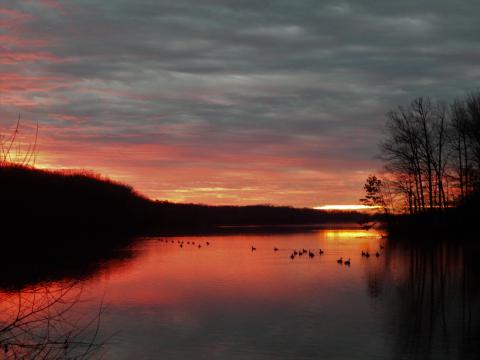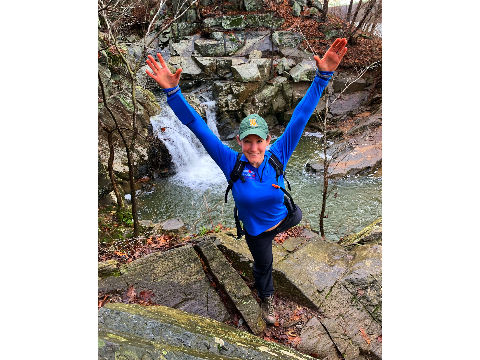 Diane Willen's sunrise photo of Burke Lake Park was named the People's Choice Winner in the 2019 First Hike Fairfax Photo Contest. More than 1,250 people voted on the 15 finalists in the People's Choice category. Willen's photo received 209 votes, earning her 16 percent of the total vote.  
Fairfax County Park Authority also named Brian W. Knight the Judges' Choice Winner. Judges felt that his photo of fiancée Christy Wahle striking a pose at Scott's Run Nature Preserve perfectly captured the spirit of the annual First Hike initiative.  
Hundreds of people rang in the new year by taking a hike on Fairfax County Park Authority trails  and nearly 280 of them submitted photos for this year's contest – more than triple that of last year. This year's contest was expanded to encourage more park-goers to get outside and explore Fairfax County parks and trails.  Photo eligibility was expanded from five trails to the entire Park Authority trail system and voting was expanded to include more than just Facebook users. Both winners will receive a four-month RECenter pass valued at up to $300. For more info on First Hike Fairfax, visit First Hike.
Media Note: Click photos to download
See more photos at: https://www.flickr.com/photos/ffxparks/albums/72157704058540691