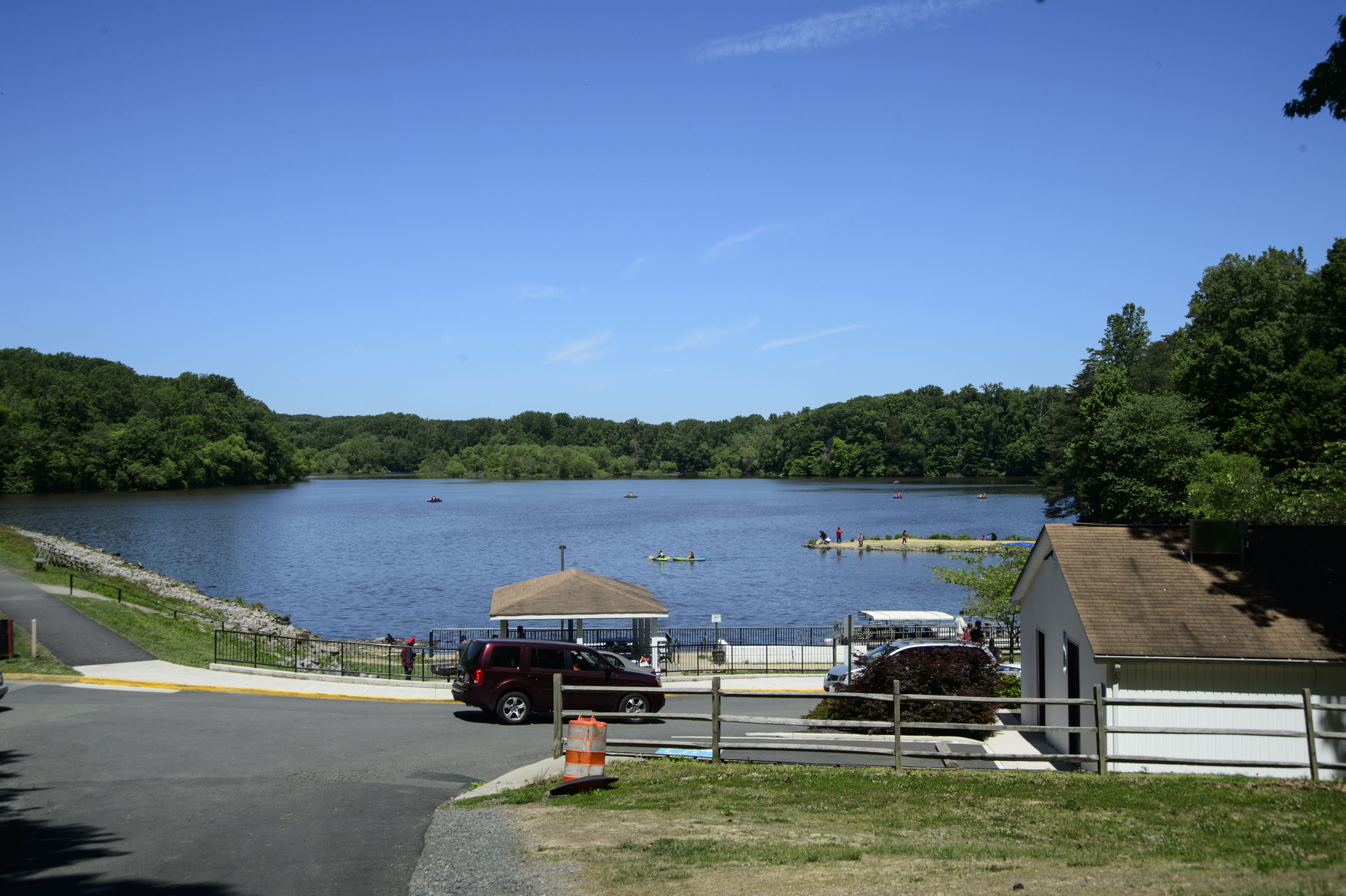 Why can't I paddle board in local lakes?
Standup paddle boarding continues to grow in popularity and the Park Authority gets lots of requests and questions about where this activity can safely take place. Unfortunately, due to several factors and concerns we do not allow for stand up paddle boarding (SUP) at Fairfax County Park Authority (FCPA) lakefronts. The following issues prevent us from allowing SUP activities:
Storm surges deposit trees and create other underwater entanglement dangers, sometimes just below the surface of the lake.
The lake beds have become somewhat degraded with a high potential for sharp objects including fishing hooks and broken glass embedded in the mud.
The lakes function as storm water retention facilities and are not naturally occurring, resulting in water quality issues from road run-off and yard waste.
While we do allow for the limited operation of some watercraft there is concern that SUP activities will lead to people entering the water (either planned or unplanned) which could result in swimming, ingesting lake water, and/or becoming stuck in waist deep mud.
Burke Lake Park is managed by the Virginia Department of Wildlife Resources. It is considered an active fishing lake and was created through and maintained by proceeds from VA hunting and fishing licenses. Recreational boating is limited to active fishing vessels or a limited amount of FCPA rental boats.
So where can I do this?
Great Fall's Riverbend Park (FCPA) located on the Potomac River allows for SUPs and so does Lorton's Pohick Bay Park (NOVA Parks). They are both beautiful locations and worthy of consideration.