PARDON OUR DUST: The Roundtree Park Improvement Project is scheduled to begin July of 2019 and continue into 2020.
The Improvement Project will impact the park's shelter and restrooms. While the project is underway, a portable restroom will be available to park users. If you have questions or concerns regarding the Improvement Project at Roundtree Park, please contact the Picnic Department at 703-324-8732. Thank you for your support and understanding.
Roundtree Shelter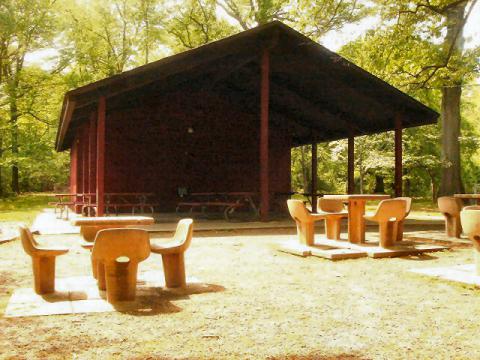 Seating Capacity: 50
Maximum Capacity: 60
Tables: 6 inside shelter, 3 outside shelter (Exact amount may vary)
Grills: 2
Electricity: No
Prime¹: $100*
Non-Prime²: $75*

AMPLIFIED SOUND IS NOT PERMITTED AT THIS SITE.
Roundtree Park Amenities
Tennis courts
Basketball courts
Softball field
Soccer field
Playground
Trails
Restrooms
3411 Casilear Road
Falls Church , VA, 22042